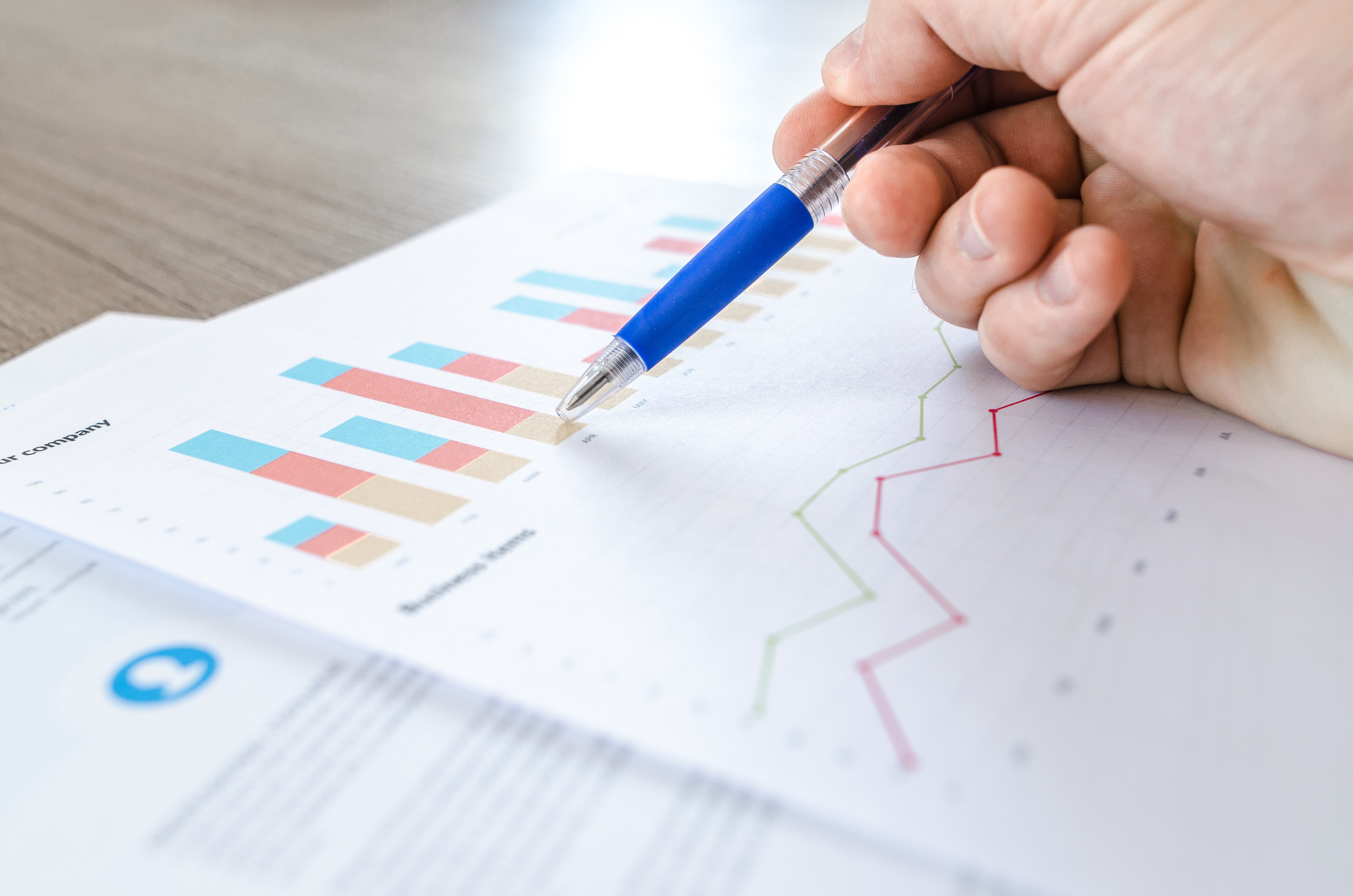 Simplify the Enterprise Sales Cycle With Account-Based Research
If you sell into business-to-business (B2B) organizations at the enterprise level, you know the value of working with more brands that are classified as the elite of the elite: the Fortune 500. In 2018, these companies generated a staggering $13.7 trillion in revenues. But trying to prospect into these multi-billion dollar enterprises on a mass scale is a waste of time, effort, and resources that can otherwise be devoted into more tactical account-based marketing (ABM) campaigns backed by account-based research.
Whether you're an established organization that wants to retain and maximize current relationships with Fortune 500 customers through cross-selling and up-selling opportunities, or you're aggressively looking to disrupt established market leaders, ABM and account-based research are your most powerful tools to cut through the noise and resonate with key decision makers within these cream-of-the-crop brands.
ABM is Poised for Rapid Growth
ABM blends the best of both sales and marketing teams to create a unified strategy to penetrate a specific organization, or at a greater level, a cluster of companies that fit similar criteria (think same industry, region, employee size, or revenue). ABM turns traditional marketing upside down by first focusing on identifying the ideal client list, crafting personalized campaigns for each of these targets, and developing relationships with these organizations to increase sales opportunities within high-value accounts.
Despite ABM's clear benefits for B2B sales teams who want to segment their ideal clients, ABM is very much in its infancy, as this global market was valued at less than $535 million in 2017. ABM won't be a well-kept secret for long, however. By 2023, the industry is poised to gain steam, expanding at a compound annual growth rate of nearly 13% to roughly $1.2 billion, according to a MarketsandMarkets report. The telecommunications, information technology (IT), government, and public sectors in particular are expected to embrace more ABM campaigns moving forward, as more organizations within these industries attempt to maximize their clients' lifetime value (LTV).
So how can your organization start applying ABM on a greater and more successful scale?
A Little Research Goes a Long Way
There's no questioning ABM's value at the enterprise level. Where some sales teams struggle, however, is developing the necessary foundation to launch account-based campaigns. FullFunnel has often seen organizations fail with their ABM initiatives because they rely too heavily on general messaging covering vague pain points, and this type of communication fails to spark interest from prospects. Sure, your company can focus on helping Walmart, AT&T, and CVS Health reduce operating costs and optimize their IT spend, but what business (regardless of size) doesn't want to accomplish those goals? These types of organizations may have prolonged sales cycles (maybe even years), and your teams must resonate within these enterprises from the jump to get in at the ground level.
With account-based research, these generalities can come into focus to become precision messaging to transform your ABM campaigns. Once you've established a list of high-value targets, it's time to analyze each and every organization to identify key objectives that your products, solutions, or services can support. Let's use Walmart, AT&T, and CVS Health—three top-10 Fortune 500 organizations with their own unique corporate objectives and technology goals—as examples of how high-level research can shed new light on important initiatives that your business can align with moving forward:
Walmart: In the retail giant's Q4 earnings release, the business detailed its fiscal year 2021 investment strategy. Overall, Walmart plans to allocate $11 billion in capital expenditures spanning the company's supply chain, e-commerce and customer experience initiatives, and store remodels.
AT&T: Within its latest annual report, AT&T listed six core growth areas that will define the organization's future success: 1) Rolling out nationwide 5G 2) Accelerating mobile subscriber growth 3) Launching the direct-to-consumer HBO Max video platform 4) Expanding the brand's fiber network 5) Optimizing the company's cost structure and 6) Increasing profitability in Mexico.
CVS Health: Through a four-pillar business strategy to improve customers' well-being, CVS Health is looking for ways to modernize the company's enterprise functions, establish a more consumer-facing IT infrastructure, and create more transformational products and services to further differentiate itself from the competition. Within these strategic objectives, CVS Health wants to quantify the number of applications in use across the organization and launch new centers of excellence backed by data and robotics that will improve customer service and reduce costs.
Rather than serving up an email or cold-call with generic messages asking what Walmart, AT&T, and CVS Health are trying to accomplish moving forward, be more relevant and work these research insights into your future prospecting emails and conversations to establish instant credibility among decision makers within these accounts. Otherwise, you'll remain one of countless vendors conveying the same generic promise of reducing costs and optimizing IT spend without calling key characteristics of each organization. Stand out from the crowd.
A Powerful Duo
In 2020, it's a challenge in itself to simply hold a prospect's attention for 30 seconds, let alone reach someone at their desk phone (remember those?) or employ Mission Impossible-type strategies to navigate around corporate directories. If you've failed to expand your presence among the Fortune 500, or you're currently working with some of these brands and are struggling with a land-and-expand strategy across different business units, ABM holds the key to increasing sales from these valuable accounts.
Start by putting weight behind your ABM campaigns by aligning your company's account research, marketing, and sales efforts to stand out among the Fortune 500 and simplify the enterprise sales process. Better yet, let FullFunnel create a customizable ABM program unique to your organization's account-based goals.