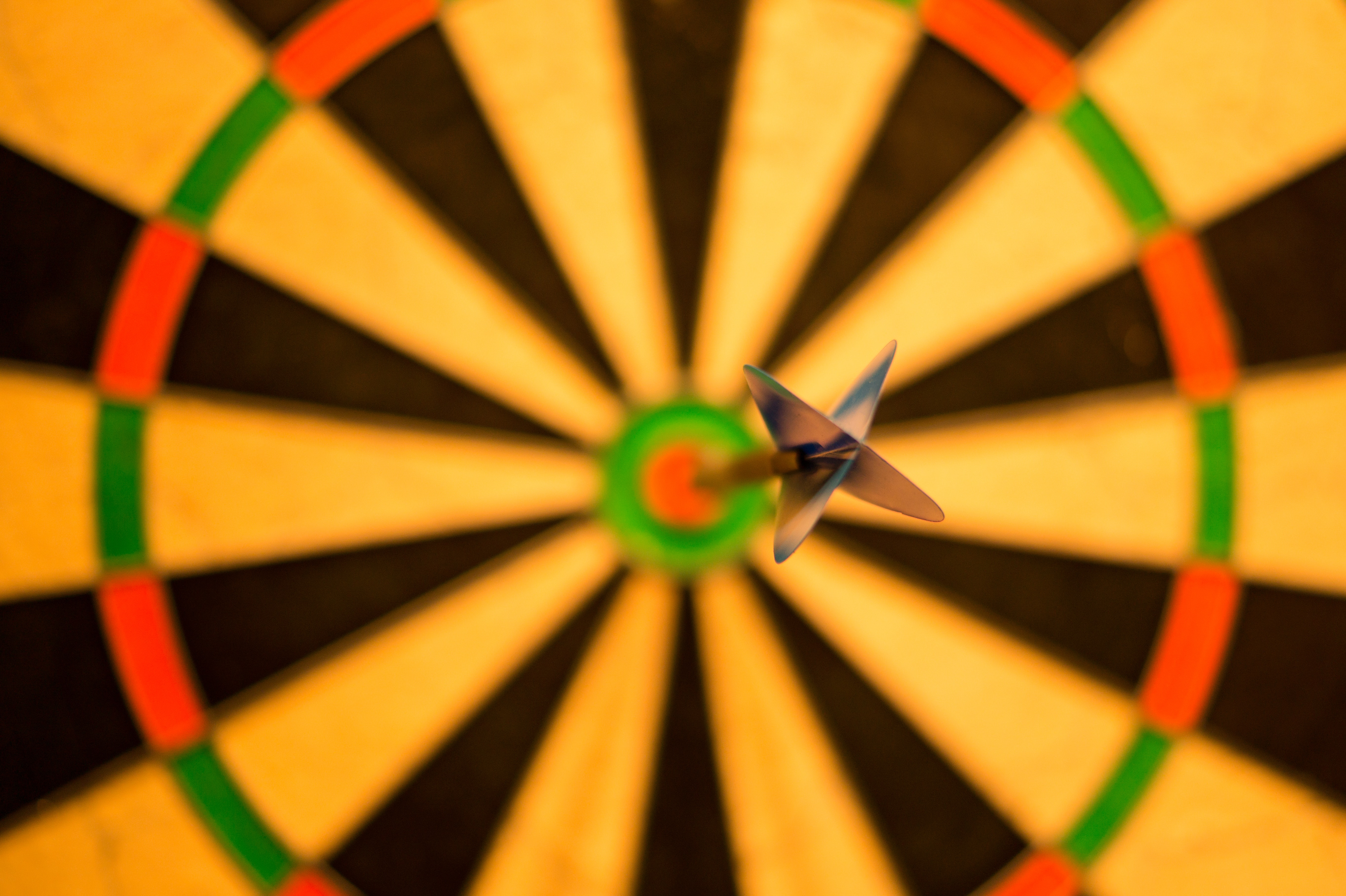 ABM Segmentation: The Key to Your Account-Based Program
Account-based marketing (ABM) and sales methodologies are taking off as the catch-all solution for reviving a stagnant revenue program or accelerating growth. Clearly, ABM is on all of our minds: the term "what is ABM" has nearly 1,000 monthly searches on Google, and all ABM-related terms top out at around 100K monthly queries! More and more jobs are popping up with a focus on ABM, and marketers and sales strategists alike are expected to understand it, but we are all still asking the question: "What is ABM?"
So, before jumping into the specifics of ABM segmentation, let's first briefly define ABM. At this point, ABM strategies are about more than just marketing; they should encompass the entire brand awareness, demand generation, and revenue-closing program. For simplicity, I'll continue to use the term "ABM," but any ABM strategy worth its salt spans the entire go-to-market approach.
So, What Is ABM?
Account-based marketing includes any strategy that uses a named-accounts approach wherein you are targeting a segmented, hand-selected group of companies that fit your target customer profile. While any good demand gen program includes persona-based targeting, an ABM approach stands out because you know the exact companies you want to penetrate before you pull your first contact.
When to Use an ABM Strategy
ABM strategies don't work for all companies. Their efficacy is greatly based on two factors:
Is your product high-cost, low-volume? The average annual contract value (ACV) of your product across all audiences, not just the ABM segmentation, determines the time you can allocate to each prospect.
Do you have a high-value, defined buyer persona? Your core market should either generate substantially higher contract values than your average ACV, or respond at a meaningfully higher rate to highly targeted messaging.
Companies whose financial productivity is founded on high-volume, low-value sales are not likely to benefit from an ABM program, nor are companies who can work with an expansive market. There is no minimum threshold here, but I typically recommend considering ABM if your ACV exceeds $10,000.
If you do have a sufficient ACV, calculate the value of your potential targets versus your blended ACV (average, industry agnostic contract value) across all industries. Then, determine the percentage reduction in scale if you focus on only the audiences with a high contract value. Finally, do the backwards math to figure out if it will get you an increase in ROI by focusing your attention on these high-value targets.
Not only will you stand to gain if you can capture a higher-value segment, but you will also benefit if you increase conversion rates throughout the funnel. If your messaging or product resonates only when it is highly targeted or focused at a select group, you are likely to increase conversion rates from lead to meeting booked (if messaging resonates), and quite likely throughout the funnel (if your product has a better fit).
The Financials of ABM
Ultimately, any demand generation program should focus on profitability, so if you think you fit the above criteria, it's time to run a cost-benefit analysis. Take the return on deployed capital of your current sales and marketing program and compare that to a hypothetical ABM program, with any changes in labor, conversion, and/or contract value that might result.
The example below demonstrates one particular scenario. It assumes that the program costs are the same across the "old program" and the "ABM program," but factors in differences in conversion rates and contract values. As a result, it demonstrates both more closed/wons because the companies are pre-vetted as qualified and a higher ACV because it's an audience with a higher budget. Since costs remain the same but there is an 166% increase in revenue, RDC would increase proportionally.
Metric

Old Program

ABM Program

Volume of Companies
(Outbound | Inbound)

1,000 | 100

200 | 20

Lead > SQL Conversion

(Outbound | Inbound)

5% | 30%

25% | 75%

Number of SQLs

80

65

SQL > Opp Conversion

30%

50%

Number of Opps

24

26

Opp > Close Conversion

20%

30%

Closed/Won

5

8

ACV

$15,000

$25,000

Revenue

$75,000

$200,000

ABM approach projected to increase revenue by 166%
ABM Segmentation
Hopefully by now it's clear that a successful ABM program hinges on the segmentation, and therefore, your named-account targets. And, when it comes to segmentation, data in your CRM should be your guiding compass.
To create your named-accounts list, make sure you are only focusing on company metrics, without getting caught up in people-specific criteria such as title, function, and seniority. Those may prove important to tactical items like list-building, but they are not the underpinnings of your ABM segmentation.
Take a look at which of the following are correlated with higher conversion rates or larger contract values:
Company Revenue
Employee Count
Core Industry
Geography
Triggering Events (e.g., IPO, new senior leadership, office closure)
Soft Attributes (e.g., best place to work, good reviews on Capterra)
Use this input to determine where you can make the most impact, focusing on the intersection of what the data tells you and the feedback from your teams.
When It's Time to Execute
Even the best ABM strategy, if the teams responsible for execution aren't working in lock-step with the same vision in mind, is bound to fail. Furthermore, ABM requires both precise messaging and repetitive hard work. This means that in order to have a truly successful ABM program, you need:
Refined Salespeople: Your team has to be able to create targeted messaging and work strategically and systematically through accounts to find the right people. They are willing to forgo relying on automation in favor of real connections.
Revenue-Driven Marketing: Your marketing team should be focused on leading indicators such as SQLs and pipeline generated, rather than high-level brand metrics. They are willing to creative iterative, highly tailored outreach to each segmentation, or even account.
Team Alignment: Across sales, marketing, and everyone in between, you must have alignment on your approach and commitment to dedicating the resources necessary. Rather than competing for credit, your teams are willing to work together.
"35% of sales development leaders cited the execution of an account based strategy as a top challenge for their teams. While effective when done right, the challenges lies (sic) in identifying, selecting, and working target accounts. For SDRs to effectively execute multi-touch, multi-channel, multi-threaded programs within a target account, strong orchestration plans and regular feedback loops need to exist between marketing, sales development, and sales." (2019 Sales Development Benchmark Report, pg. 6)
At a high level, the marketing team is responsible for creating campaigns that focus on a narrow segmentation or even a specific high-value target. There are two broad tactics to cover:
Campaign Targeting
All campaigns should be aimed at the target audience, but in particular, paid digital marketing is crucial to most account-based programs because it often allows for fine granularity. Across any type of platform, utilize copy that is segmented to the group's specific pain points and value propositions. In terms of paid digital tactics, sites like LinkedIn allow you to go after prospects at specific companies, serving up ads that may or may not convert, but at a minimum prime the prospects with your brand message.
Account-Specific Assets
Whether your prospect is already in the door or you're trying to woo a high-value account, creating tailored assets to a particular company demonstrates that your team is invested in their success. You can do this through account-specific campaign targeting (see above) as well as through sales enablement assets that your sales team will use throughout pipeline management.
This is particularly true if your product is one that involves repeating or expanding sales within large companies. In that case, marketing can work with the account management team supporting existing sales to create marketing assets that reflect your insider knowledge. A few examples include:
An infographic about how the company utilizes your products and services
A value-add newsletter with tips & tricks on how that company best uses your product
A client-specific portal to any online portion of your product (particular key for SaaS providers)
Your sales team, similarly, should leverage marketing's work in creating tailored messaging and focus solely on their defined universe. In particular, salespeople are responsible for:
Mapping Accounts
If a salesperson — BDR, AE, or otherwise — does not understand the org structure of every single account in their territory, it's time to get to work. Salespeople should focus on mapping accounts to understand how they can best get an "in," earn trust among influencers, gain intros, and convert evangelists, all before reaching the final decision maker. Going for the kill may get you rejected (or be impossible to reach), but a backdoor approach is typically the way to gain traction in a high-value account.
I recommend using Organimi to help keep track of your orgs, but there are plenty of other tools out there. ZoomInfo is of course another great resource to see the org structures of some companies. A good account map takes into consideration reporting structures, departmental influencers, and key points of contact, using this to inform playbooks that can help you work through the account.
Tailoring Outreach
Automation is key to running a scalable sales program in the modern age, but don't be so married to the concept that you lose the ability to personalize — especially when it comes to high-value accounts. A large indicator of a successful account-based program is the sales team's willingness to go "old school," sending one-off messaging to key contacts in your now-mapped-out orgs.
Instead of cold calling contacts via an automated dialer or other spray-and-pray type of technology, craft workflows that guide your salespeople through intentional cadences and automatically create tasks to make (manual) dials, send (personalized) InMail, offer (thoughtful) LinkedIn connects, write (tailored) one-off emails, and more.
Now What?
ABM strategies can help accelerate your revenue-generating programs, but they require significant coordination and focus. Before you commit to creating one, evaluate if your company is ready for a radical shift in your ideology, and if it makes sense for your product and target audiences.
If you do decide to proceed with an account-based approach, draw on experts like FullFunnel, who have successfully created similar programs for clients spanning numerous industries. Whether you need execution bandwidth or advisory work to ensure your ABM segmentation is airtight, we're here to help.