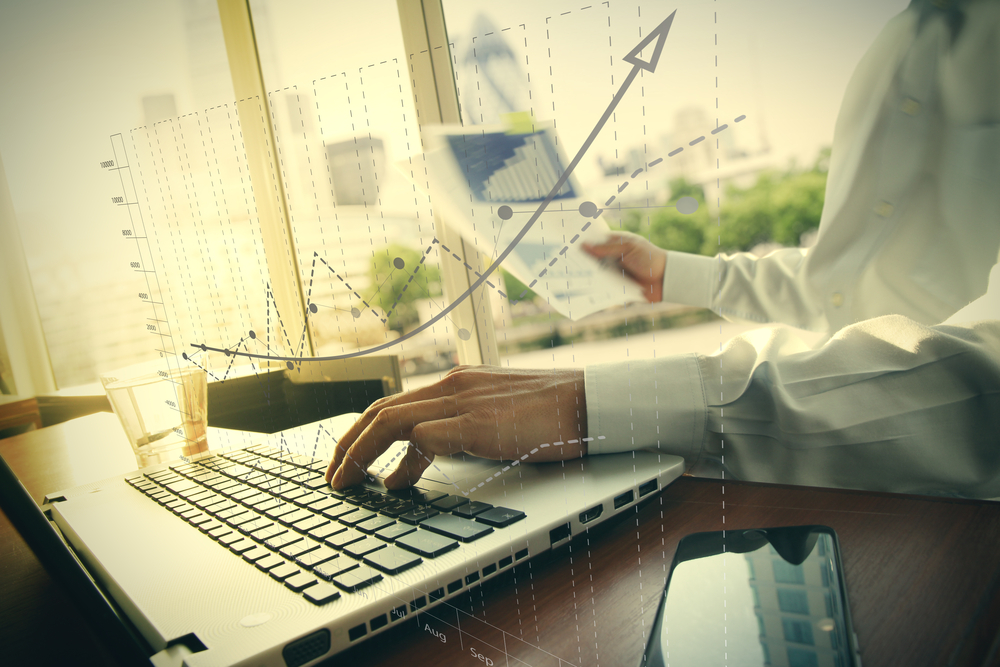 Five Questions To Ask Your Law Firm Advertising Agency
Picking the right law firm marketing partner is hard. There are countless options to pick from, they may all sound and look the same on a sales call, and the law firm marketing space is constantly evolving and changing. The strategies that brought in clients a few years ago may be obsolete today. You need a marketing agency that's on the cutting edge of their industry, and that really understands your business.
In this blog, we'll outline five key questions you should ask your law firm marketing agency to ensure you're working with the right partner and getting the most value out of your investment.
How Have You Customized My Marketing Strategy?
Many law firm marketing agencies follow the same cookie-cutter approach for the vast majority of their clients. They apply the same templated approach across the board, and that template is often a couple of years old. That simply won't cut it. Your partner should be able to explain to you how your strategy and approach is different from the one they developed for a similar practice down the street. Ideally, they should be able to explain that distinction to you as part of the sales process, before they pitch you a retainer.
In a world where people are increasingly more likely to consider law firms outside of their immediate geographic territory, it is more important than ever that your firm stands out, and this is impossible to do with a generic strategy. Your practice is unique, with its own brand and specialties, and a truly great law firm marketing strategy reflects this.
How Are You Diversifying?
Ensuring your firm has a diversified digital marketing strategy is absolutely critical to creating a healthy, sustainable demand generation program. While it's great to discover one incredibly productive channel that you can scale in to drive growth, over-reliance on a single channel is risky.
A best-in-class law firm marketing strategy will combine multiple channels, ranging from organic content to paid advertising to email marketing, in order to create a diversified funnel. That way, if your Google Ads campaigns are lagging in a particular month or quarter due to increased competition and therefore rising costs per click, as an example, the other channels can pick up some of the slack.
How Are You Measuring ROI?
This is a question that you should be asking your prospective law firm marketing partner as part of the sales process. How do they define success? What metrics do they look at? Many agencies like to focus on vanity metrics such as impressions or clicks, without focusing on return on investment, which is ultimately the goal of any marketing campaign.
At FullFunnel, we believe that any paid advertising efforts should be measured by their ability to generate qualified meetings with your intended buyer persona at a target cost. If you are putting money into Google and simply generating clicks, but nobody actually requests a consultation, this is not a productive channel, and it's likely not worth continual investment.
The metrics should differ on the organic side. Since search engine optimization and content marketing in general is often a long-term play, since it will take several months for your content to begin showing up at the top of search engine results pages, your law firm marketing agency should be tracking peripheral metrics to ensure you're on the right track before you start seeing meetings flow in.
Who Is Your Content Designed For?
Most law firm websites are filled with legal jargon that the average person finds hard to understand. So who is your content and website designed for? You or your customers? Many firms lose sight of their audience in an effort to sound sophisticated, and that only makes it more challenging to generate demand.
Sometimes, agencies can lack clarity as to who they are really writing for, and it is important that this is fleshed out. After all, you don't want a disconnect where your homepage is full of complex legal language and your blog or social media content is in a completely different style or tone of voice. Ensuring consistency in your branding aids in building your firm's reputation and credibility.
Why Are My Competitors Generating More Business Than I Am?
Attorneys hate nothing more than losing potential clients to competitors. How often is that happening at your firm, and why? If your law firm marketing agency doesn't have a good answer for this question, you may not be working with the best partner.
One common reason firms lose out to their competition has to do with the use of Google Maps, as many prospective clients looking for representation tend to search for local options. Are you in the coveted Google Maps 3-Pack, the top 3 results showing up in Google Maps for law firms in your area? If not, why not?
Your law firm marketing partner should know who your competitors are, how they differ from you, and where they are advertising. If they don't have an eye on the competition, they don't understand the fundamentally competitive nature of digital marketing.
* * *
Ask your current or prospective law firm marketing agency these questions. Are you satisfied with the answers? If not, we can help.
Our team has built customized, scalable marketing programs for hundreds of law firms across the country. Request a free consultation today to learn how our depth of experience and help maximize your firm's growth.