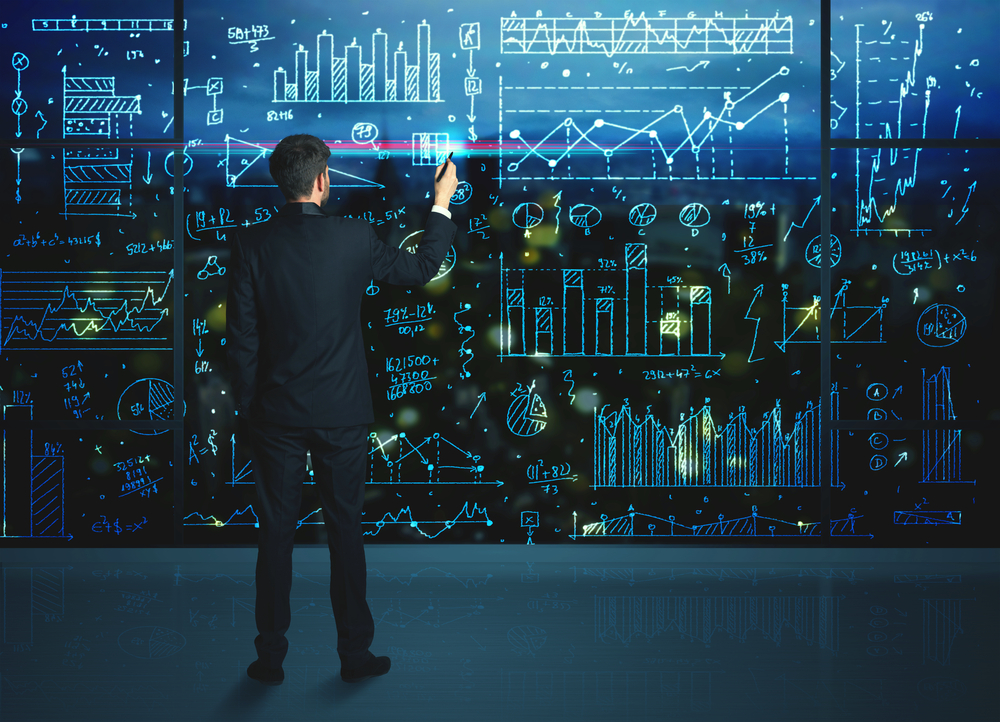 Five Ways To Maximize Your Law Firm Marketing Strategy
Running a successful law firm requires a lot more than practicing law. No matter how well you serve your clients, your firm won't grow without an effective law firm marketing strategy. And in an increasingly virtual world, where more than one-third of potential clients start their attorney search online, it's more important than ever to have one that keeps digital front and center.
Whether you are in the early stages of launching your law firm marketing efforts or trying to refine an existing strategy, let's break down five proven strategies you can implement today to hit your growth goals in 2022.
1. Have A Written Marketing Plan
Most law firms today don't have a clearly defined marketing plan. In fact, many established practices still think of marketing as going out to lunch and nurturing relationships. But in such a highly competitive market, the crucial first step that firms of all sizes must take is creating a simple written plan. When you work with your clients you commit a lot of time to writing, why would it be any different for your marketing plan?
This plan should be very high-level. Define what success looks like through clear KPIs (key performance indicators). These are tangible, straightforward goals, such as growing your target audience or increasing your conversion rate by X%. Establishing these baseline metrics and tangible goalposts is essential to developing an effective strategy.
2. Create A Personal Business Development Plan
This is different from a marketing plan and is a crucial component of your firm's overall marketing strategy. In your personal business development plan, you should commit to carving out a given amount of time each week for sales and marketing activities. With all the time lawyers spend serving their clients, these activities too often fall to the wayside. Calculate how much time you can afford to dedicate to these activities, and treat yourself as your number one client.
You also need to set clear expectations and responsibilities for every member of your marketing team, including yourself. Partners should be responsible for strategy and taking client calls, but your executive assistant (EA) should do the heavy lifting (i.e. setting meetings, answering phone calls).
3. Take It One Practice Area At A Time
Don't boil the ocean. Try to focus on one practice area at a time and do one thing well before expanding. This can be difficult, especially for firms with a wide array of specialties. It's hard to stay laser-focused in the world of law firm marketing, where it feels like there are an endless number of channels you can use to reach an endless number of audiences.
But you can't confuse activity for productivity. Launching one high-quality, targeted marketing campaign at a time is a far better strategy in the long run than launching a dozen simultaneous campaigns across practice areas, each with small and ineffective budgets.
4. Measure Everything
Lawyers are used to writing briefs and measuring success based on legal outcomes. But that thinking seems to go out the door when it comes to marketing, and it shouldn't. Marketers look at key metrics - engagement, frequency, open rates, conversion rates, etc. - to measure the effectiveness of their campaigns and evaluate whether the right audiences are being targeted. You need an internal team or a marketing partner that knows how to identify and interpret these metrics and make targeted recommendations. How else will you know where you are pacing against your goals and what the action plan is to meet your objectives?
5. Outsource Your Law Firm Marketing
No one knows your firm better than you do. But that knowledge does not equate to marketing expertise. You need to choose a strategic partner that can translate your knowledge into compelling marketing content and an effective distribution strategy.
This is where outsourcing comes in. Outsourcing your law firm marketing needs saves valuable time that would otherwise be spent on execution. Someone else can run your marketing campaign for you, but only you can build personal relationships with your clients and deliver exceptional services to them. Shouldn't that be your main focus?
* * *
FullFunnel's team of law firm marketing experts provides comprehensive marketing services tailored to your law firm's needs, so you can focus on serving your clients. Request a free assessment to discover how FullFunnel can help your law firm reach its growth goals through proven legal marketing services.