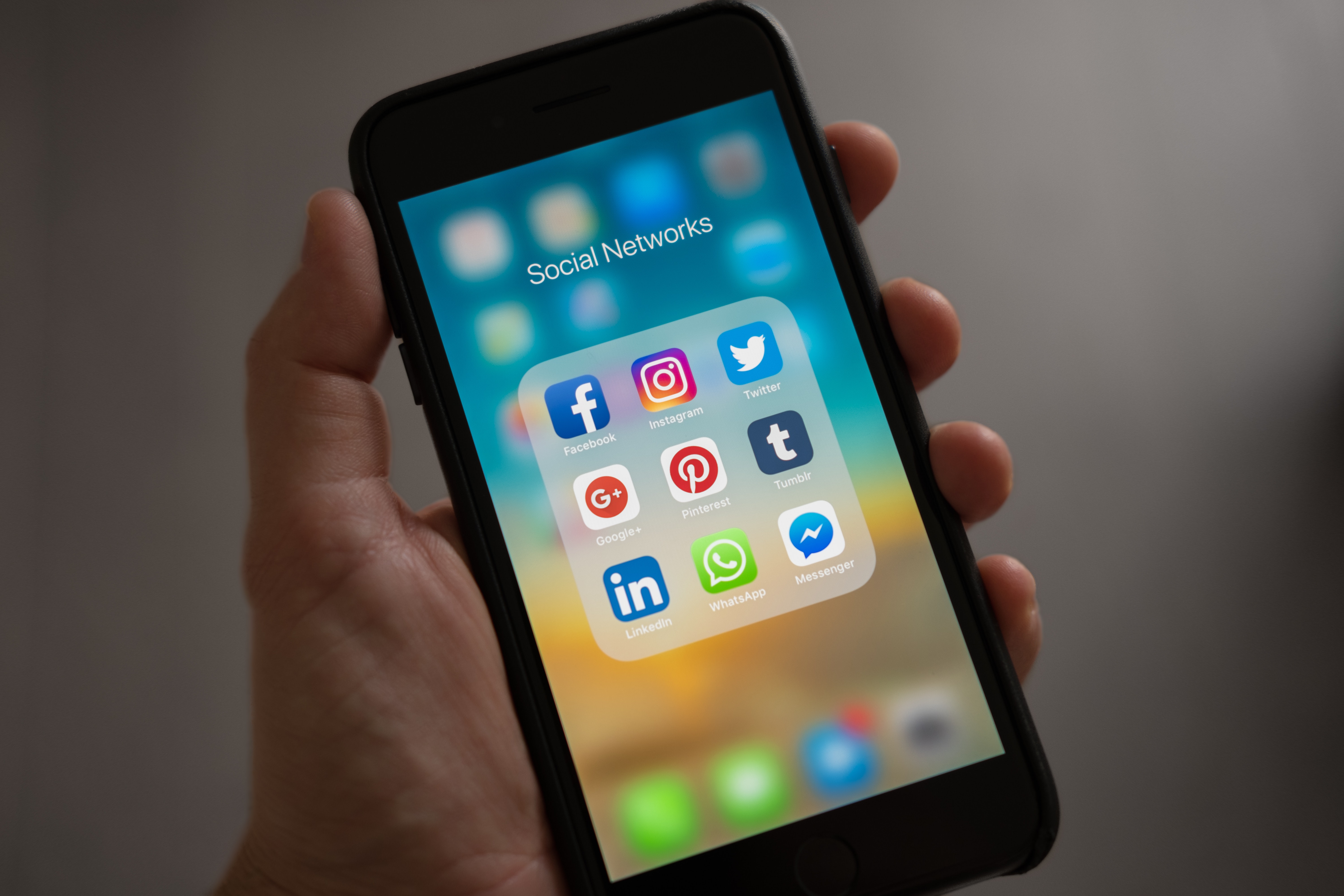 Why Your Social Media Marketing Isn't Working
You've been investing in your social media for months, posting consistently, and piling on the hashtags, but your follower count has barely budged and you haven't seen any new sales. What's worse is that your competitors seem to have achieved social media fame overnight, and you simply can't explain it. Why isn't your social media presence growing, and more importantly, what can you do to turn it in your favor?
Brands across the globe are struggling to gain traction and connect with digital consumers on social channels. It's becoming more and more challenging to cut through the noise, grab the scroller's attention, and convert a passive glance into a loyal follower. Let's break down the most common social media mistakes you're probably making and discuss some actionable strategies to boost your online engagement.
Focus on What Works
Every brand marketer has been lectured on the importance of a social media presence, so instinct typically tells us to create a profile on every channel in the hopes of maximizing visibility. Unfortunately, stretching yourself so thin dilutes your efforts and prohibits you from focusing on the platforms that are best suited for your business objectives. Ask yourself the following questions to inform your social media marketing strategy:
What channels are my target customers most active on, and what do they use them for?
What channels are my competitors using and what content are they pushing?
What type of messaging and content do I want to promote?
Understand Your Customer's Favorite Social Media Platforms
The first step to strengthening your social presence is understanding the different channels and their respective demographic characteristics. Sprout Social analyzed the six most popular social media channels and found countless demographic differences that will prove essential in determining which platforms merit your attention.
Look At Your Competitor's Social Media Presence

Next, take a look at your competitors and analyze their social media behavior. Which channels do they see the most success on and which ones are they neglecting? What kind of content do they post and what kind of engagement do they see across their different channels? There are plenty of competitor analysis tools online, such as Phlanx and Social Blade, that will help you keep an eye on the competition to strengthen your own social media strategy.
Your Social Media Content Priorities
You'll want to tailor your content strategy to each platform. Even if you know that your target audience is on Instagram, you shouldn't bother making an entrance on this channel if you aren't prepared to invest in high-quality photo and video content. In today's crowded field, consumers simply aren't putting up with mediocre social media efforts.
Maximize Your Paid Social
There is no faster way to drive conversions and grow on social media than by investing in pay-per-click. Whether you're boosting posts, launching paid digital campaigns, or retargeting website visitors, paid social media advertising is incredibly effective and efficient. However, many brands end up wasting thousands of dollars in paid spend by investing in channels without clear strategies and goals in place.
Pay For What Matters
Before spending a dime on paid social, make sure you've established clear objectives. Networks such as Facebook, Instagram, and Snapchat, allow you to run campaigns with various goals, such as awareness, consideration, and conversion, which help the networks' algorithms to optimize your ad delivery for best results. Too many brands select an objective without thinking critically about the type of engagement they are ultimately trying to attract. For example, it's easy to choose the "conversion" objective every time, but not all marketing campaigns are designed to drive sales.
If you're a young brand looking to reach a completely new audience, the brand awareness objective is going to maximize exposure as cheaply as possible. Awareness campaigns are likely to grow your social media following, but don't be surprised if they don't lead to many sales. If you're running a promotional event, like a competition, the website traffic objective will encourage people to visit your site and learn more. Finally, the most straight-forward of the advertising objectives: if you're looking to maximize eCommerce sales, the conversion objective encourages users to make a purchase.
If your campaign objectives aren't aligned with your business objectives, the social media network isn't going to promote your ads in the way you need, and you're going to end up wasting valuable marketing budget.
Test To Optimize Performance
The paid digital marketing industry has a culture of testing and advertisers that fail to iteratively adjust their campaigns experience significant declines over time. Due to ongoing optimization by competing advertisers, A/B and multivariate ad tests are necessary to maintain even stagnant performance.
Multivariate tests are generally more constructive and informative when you first start launching paid social campaigns. As the name suggests, you can test multiple variables such as ad copy, ad image, and call-to-action at once to get a general idea of what resonates with your target audience. The only limit on the number of variables in a multivariate test is the amount of time it will take to get a statistically valid data sample. A/B testing, on the other hand, implies only testing one variable at a time. This type of testing is recommended when you've already gotten to know your audience and are ready to make incremental optimizations as opposed to larger-scale pivots. For example, you could test between a "Buy Now" or "Shop" call-to-action to determine which yields better conversions, while keeping all other aspects of your ad exactly the same.
A/B and multivariate tests are essential elements of any successful digital marketing strategy, and as such you should be developing tests across all social media campaigns to continuously improve click-through and conversion rates.
Measure, Report, Repeat
Many brands put a lot of time and effort into getting their paid social campaigns up and running, but once they're live, no one is tasked with actively monitoring and reporting on performance. It's important to set up a reporting schedule to keep your team informed on the effectiveness of your campaigns.
The basic success metrics you should be measuring (at least) on a weekly basis are impressions, clicks, conversions, cost per click, and cost per conversion. These stats best demonstrate return on investment and allow your team to make continual adjustments. Beyond these basics, however, you should also measure and report on more granular elements of your ad performance such as quality score, bounce rate, and impression share.
Consistent reporting will keep your team accountable for paid performance and inspire new advertising ideas.
Provide Value, Not Just Promotional Content
Entertain your audience before trying to sell them anything. There's nothing worse than a social media feed packed full of promotional content - it leaves your audience feeling like you're only after their money.
To keep your followers engaged, post a mix of promotional material, user-generated content, lifestyle posts, memes, and other media to capture their attention. And don't just post the same viral quotes and posts that your followers are sick of seeing everywhere. Your audience will appreciate unique campaigns, hashtags, or initiatives that set you apart from the competition. Whether it's taking them behind the scenes of your business, filming short skits, or starting a friendly competition, there are plenty of ways to get creative.
Engage with Your Audience
Your social media efforts shouldn't stop when you click "publish," since your followers won't keep coming back for a one-sided conversation. If you truly want to connect with your client base and reach new audiences, you're going to have to do more than just post.
There are countless ways to engage with your audience, starting with the very simple: responding to comments, re-posting followers, and following back! Stay active for 15 to 30 minutes after you post to chat with your audience - not only will it help instill brand loyalty, but it will get the new algorithms working in your favor. Instagram, Facebook, and Youtube use engagement as a key metric to prioritize and promote content, so the more back-and-forth, the better.
If you're ready to go beyond the basics, strategies such as giveaways and other competitions have been proven to boost engagement and increase conversions. But don't just give away free stuff. Make sure the rules are tailored to your desired contest outcome. If you're simply hoping to increase your following and engagement, request that all participants follow or like your page and leave a comment to enter. If you're looking to collect information for future marketing campaigns or analytical purposes, redirect participants to a landing page where they can fill out a simple form. Don't forget that the more you're asking for out of your participants, the bigger the payout they'll expect to receive. Time is precious, and your followers likely won't complete a time-consuming entry process for a free T-Shirt.
Start Using Influencers
There is no better way to enhance your brand visibility on social media than by partnering with influencers. You'll get immediate access to their following and, depending on the level of trust they've established with their audience, that access will likely translate into revenue.
The first step to any successful influencer marketing campaign is, unsurprisingly, the influencer. Make sure you're focusing on influencers that align with your brand and target audience. You want the partnership to be authentic and believable, or else it simply won't work. When choosing your social media partner, look beyond follower count and pay attention to engagement. Micro-influencers often have higher engagement rates and more personal relationships with their audience than larger, more popular influencers, not to mention lower price tags.
Once you've picked the right influencer, make sure the partnership aligns with your budget and desired business outcome. If you aren't ready to invest a ton of money in an influencer just yet, sponsoring an Instagram or Snapchat story with a swipe-up might be the way to go. Instead of a flat fee, use trackable links to measure return on investment and pay commission. Then, after you've established more of a relationship with the influencer, you might consider a capsule collection, whereby the influencer creates a limited-edition product under your brand and gets a cut of the profits. There are countless partnership structures out there, so it's important to weigh your options before jumping into a full-fledged influencer campaign.
If you haven't mastered social media marketing yet, don't fret, and more importantly, don't give up. Social media is one of the most important channels for B2C marketers and it takes time to gain a loyal following. As long as you stay consistent, act strategically, and provide value to your audience, you will start to see the results you're looking for.
For more information on influencer marketing, check out our blog post on the Power of Social Media Influencers.
If your organization wants some help improving its social media marketing efforts, we'd be glad to help. Our team of digital marketing experts has years of experience building successful social media campaigns.
This article was originally published on January 23, 2020, and has been republished to provide the most accurate information possible.