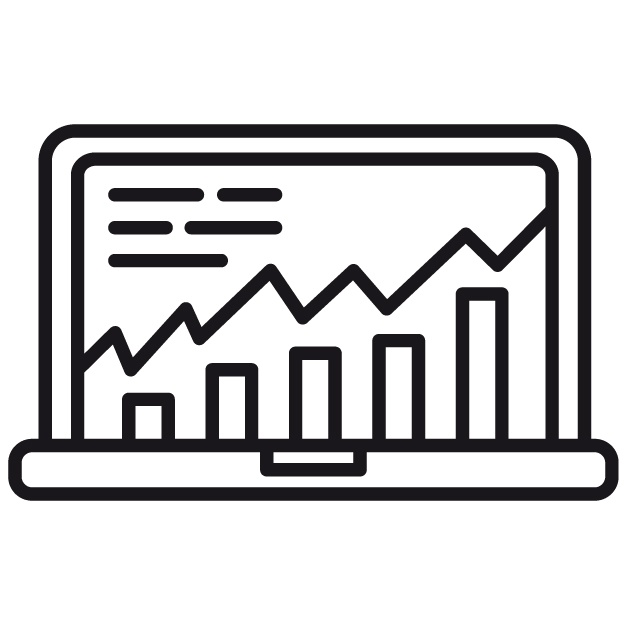 The Power of Social Media Influencers
Social media has become the new battleground for B2C marketers. Countless brands are fighting for customers' attention through promotional materials and strategic ads. This competition is causing Internet users around the world to deal with an avalanche of information and crowded social media feeds. It is becoming increasingly difficult for brands to get noticed.
The solution for many companies is influencer marketing. Influencer marketing is a powerful tool that involves brands partnering with prominent social media stars to gain exposure to their audiences and communicate their promotional message through a trusted source. The reason for its popularity is in the name. Social media stars, or "influencers" have a unique ability to influence their following's purchasing decisions through authentic relationships and built-in trust. Are you ready to leverage this influence in your brand's favor?
First, let's break down what to expect, how to negotiate contracts, the types of influencer collaborations you can pursue, and the role that influencer marketing should play in your overall marketing strategy.
What Do You Have To Gain?
Influencer collaborations are the new celebrity endorsements. In some cases they're better, because your customers trust their favorite social media star significantly more than Hollywood personalities. What does that mean for your business? Influencer partnerships can increase your brand's credibility, drive revenue, and create a buzz about your product or service.
In 2017, the influencer social experiment went mainstream. Last year, over 78% of brands engaged in some type of influencer marketing campaign. Social media platforms have become business hubs, as many customers make their purchasing decisions as they scroll through their feeds. An influencer's ability to capture the user's attention, convince them of your company's value, and bring them to your website, is virtually unmatched by other social media marketing campaigns.
It is obvious that good influencer marketing is valuable, but extracting this value isn't as easy as it seems. The key is to partner with the right influencers for your brand and to pursue collaborations that delight and engage your customers.
Influencer Selection & Contract Negotiation
Companies are starting to understand the power of influencer marketing, which means that social media stars are fielding countless offers. How do you identify the influencers you want to work with and ensure that they, too, want to work with you?
First and foremost, you should be focusing on influencers that align with your brand and target audience to ensure that the partnership is authentic. When drawing up partnership contracts, give influencers the flexibility to market the product in a way that fits their personal brand. Research shows that 40% of influencers believe overly restrictive campaigns and content guidelines are some of the biggest mistakes a brand can make. Clearly communicate your vision and expectations to the influencer to ensure they're portraying the right information to their audience, but give them the flexibility to make the collaboration their own.
Beware of tunnel vision when it comes to following. Micro influencers often have higher engagement rates and a more personal relationship with their audience. Instead of selecting purely based on an influencer's follower count, pay attention to the interaction on their posts and the number of affiliate partnerships they already engage in. Are people responding to their recommendations? As social media becomes an increasingly lucrative career, buying a following is becoming commonplace. Track an influencer's historical following and engagement to verify that it is organic before reaching out.
Finally, consider the contract and payment structure that best fits your marketing needs and budget. Before you even get started, make sure that your contract respects FTC Guidelines for Endorsements and Disclosure by requiring the influencer to disclose that the partnership is paid. In terms of pricing, influencers have different rates depending on the social media platform and type of partnership. Although most influencers require a base fee, they are typically open to flexible payment agreements. Performance-based contracts are generally the way to go, because they incentivize the influencers and ensure that you are getting your return on investment. Nurture a long-term relationship with the influencer by offering them free products and showing them that you appreciate their efforts beyond their financial contribution.
Which Collaboration Type Is Right For Your Business?
When it comes to influencer marketing, there is no limit to the types of partnerships you can engage in. Ranging from the very small, like a simple sponsored post, to the highly engaged, like a capsule collection, there is plenty of room to collaborate.
If you're looking to maximize reach, work with multiple influencers with distinct fans. In this case, you'd want to focus on smaller-scale projects. You could ask an influencer to create a sponsored post for their Instagram, and give them an affiliate link or a discount code to use at checkout. It is often difficult to calculate return on investment unless you have the tracking systems in place to identify exactly where your leads or customers are coming from. In fact, 48% of companies say measuring ROI is their greatest challenge when working with influencers. By creating affiliate links or codes, you can tell if the audience is responding to the sponsored content and compensate the influencer based on performance.
If you're looking to invest seriously in your influencer marketing campaign, there are a number of partnerships that allow for more creativity and result in higher engagement. Many brands collaborate with influencers to create capsule collections, whereby the influencer creates a limited-edition product with the company and promotes it to their audience. This type of collaboration tends to be much more engaging than a standard sponsorship, and users often want to support their favorite influencers by buying their products. Return on investment is also much easier to calculate for this type of partnership because you can directly attribute sales to the influencer.
Should Influencer Marketing Dominate Your Social Media Strategy?
Influencer marketing is certainly a powerful tool in terms of customer acquisition and enhanced brand visibility. However, it shouldn't be the only tool in your social media arsenal. Your Instagram feed shouldn't read like a series of business deals and paid sponsorships. This type of presence is off-putting and comes off as inauthentic.
In order to be successful, your social media pages should have balanced content, keeping your audience engaged with a mix of posts. You want your influencer collaborations to come across as unique and authentic to your brand, as opposed to an endless conveyor belt of contracts. It is recommended to post a variety of images and videos, following specific themes on a regular basis. Just like any marketing strategy, you want to pull on multiple levers in order to achieve the desired result.
Social media influencers offer brands the opportunity to speak to their desired audience through a trusted friend rather than a traditional promotional channel. This type of authenticity and engagement cannot be underestimated in a marketing environment where ad blockers are becoming commonplace. If you have an online business, consider adding influencer collaborations to your marketing arsenal in order to delight your core customer and boost your social media presence.
For more information on implementing effective digital marketing strategies, check out our blog post on the 5 Digital Marketing Best Practices To Think About Before Your Next Campaign.