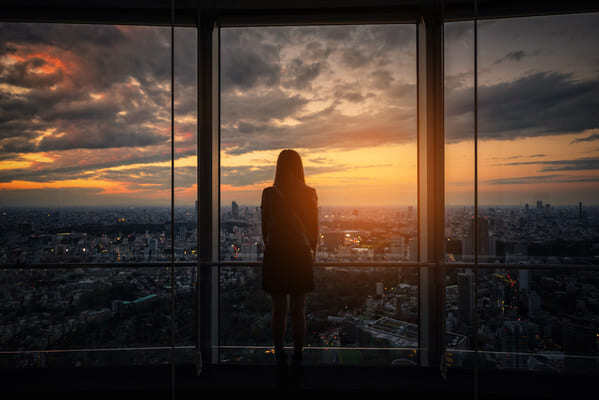 A Brief Look Back At The Year That Was: 2022
There's no need to mince words. 2022 sucked. It was a very difficult year for most organizations, and that's putting it lightly. Here are my three main takeaways from this unforgettable year.
1. When The Music Stops, You Need To Find A Seat
2022 started much like 2021. Organizations had plenty of money to spend on growth initiatives, were hiring in droves, and were in a period of almost irrational exuberance when it came to spending money on their sales and marketing programs.
This all changed in May when the NASDAQ plummeted, pipelines dried up, and sales and marketing budgets were slashed. The macroeconomic environment in which organizations were operating transformed dramatically in the span of about 45 days.
Non-mission critical services found themselves struggling to win new business, and were bloated from major hiring initiatives in 2021. This led to widespread layoffs and a lot of pain across almost every industry.
At the end of the day, we learned that in order to successfully grow in such a market, your messaging must communicate value exceptionally well, and be able to sell any organization's CFO on your offering. In a time when most organizations are not spending freely, you'll need to provide a compelling ROI to stand out. Organizations that could not communicate the tangible return that their offering provides found themselves in a world of hurt in 2022.
2. The Death Of "Spray And Pray" Outbound
Large-scale, undifferentiated email was on the rise for the last few years as a product of the pandemic. However, the end has arrived for this approach to prospecting. Microsoft and Google have stepped up their efforts to remove poor outbound prospecting attempts from inboxes, rendering this approach essentially ineffective. The moral of the story: always take a personalized approach to sales and marketing.
Although you may not be able to send out as much outreach as once, we assure you that your results will be of higher quality, and your time and effort will ultimately be better spent. Email marketing is an excellent channel, but only when used properly. Undifferentiated, spam-like messages won't get the job done.
3. Acknowledge Underperformance
Between the rapid change in investor sentiment, rising inflation, the impromptu slashing of budgets, and the pausing of growth initiatives, 2022 was not a fun year for many organizations that came into the year expecting big things from their sales and marketing programs. It is ok to acknowledge the fact that your 2022 did not go the way you envisioned it. This is the case for just about everyone. The good news? The year is almost over, and it's time to write a new chapter in 2023.
So, Who Won in 2022?
The organizations that were able to weather the storm that was 2022 were the ones that maintained flexibility and were able to adapt. If 2022 taught us anything, it is that a "set it and forget it" approach no longer flies when it comes to your sales and marketing program. You need to be able to roll with the punches and find ways to grow as an organization, even if the world seems to be falling apart around you. Whether you are testing new channels, reinventing your product, or taking steps to improve your own reporting and data management, your organization should always be looking for ways to be better than it was yesterday, regardless of environment.
* * *
With 2022 soon to be in the rearview, organizations are looking ahead to 2023 with renewed optimism (and renewed budgets as well). If you would like to discuss your company's sales and marketing plans for 2023, I'd love to meet with you. Please grab some time on my calendar to discuss your organization's sales and marketing needs, and if FullFunnel can provide a solution. With services running the gamut of revenue operations, from outsourced sales staffing to digital marketing services, to training and technology implementations, we are your trusted partner for all things sales and marketing.
* * *