FullFunnel Exceeds Revenue Goals for Hines' Territory Expansion
Overview
Hines is one of the largest privately-held real estate investment, management, and development firms renowned globally for the quality of their various properties. Since their founding in 1957, Hines has had a hand in developing, redeveloping, or acquiring over 1,500 buildings and currently has a presence in 258 cities and 28 countries.

A recent endeavor from Hines's was the launch of The Square – a flexible workspace that allows building tenants, local businesses, and remote professionals to rent office space as needed while receiving best-in-class hospitality, security, and amenities. The Square initially launched in 2019 to provide a new and differentiated way to access office space, a trend that started before the COVID-19 pandemic. Now, more than ever, how business owners and employees utilize office space and seek access to high-quality meeting and event space on demand has shifted, and The Square by Hines provides a differentiated office product to clients of all sizes.

With the Mexico City location opening in January 2023, Hines engaged FullFunnel's expertise in global staffing to help their team build a more scalable demand generation and sales process outside of U.S. borders. Currently, FullFunnel manages Alexander Rosales, a Mexican-based BDR, to coordinate and schedule tours, send proposals for new business, and manage potential new opportunities for the Square.
Challenge
The Hines team had a goal of opening their Mexico City location at a 40-60% committed capacity, and, despite offering some of the most flexible workspace solutions for modern businesses, they faced the following challenges as it relates to their continued expansion:
Resource Limitations: The sales funnel for The Square has been managed by a single sales resource that does not have the bandwidth, language capability, or understanding of the Mexican market to fuel the growth into international territories.
Virtual Tours: This was the organization's first attempt at securing customers before the location opened, so they relied on virtual and "hard-hat" tours for the first time.
Competition: This space has many competitors, including businesses like WeWork, Regus and IOS Offices. The Square at the Neuchatel office building is one of the highest-quality buildings and coworking spaces in Mexico City, thus they are not the most cost-effective option for flexible workspace in Mexico City.
Data Limitations: Tools like ZoomInfo and CoStar that have helped them identify businesses that are selling their offices or use co-working spaces have been less effective or not available to Hines at all in Mexico City.
Solutions
FullFunnel identified the aforementioned challenges and addressed them with a tailored solution:
Resource Limitations: FullFunnel staffed a Mexico-based sales representative with local knowledge and language capabilities to build relationships and understand the nuances of the market. In addition, omnichannel sales training in both Spanish and English were provided to bridge the gap in understanding the Mexican market and the Square's needs.
Virtual Tours: In conjunction with scheduling virtual tours and with the addition of a diligent sales asset to the team, in-person tour booking & management was able to be accomplished while also leveraging effective marketing collateral.
Competition: FullFunnel was able to assist Hines with identifying and highlighting unique features and benefits that The Square offers compared to its competitors. In addition to booking tours and managing the generated pipeline, the representative provided additional value to the team by drafting and presenting proposals for new business, contributing to overall generated revenue.
Data Limitations: While conducting industry specific research and leveraging both inbound and outbound leads, FullFunnel has found it effective to run various campaigns including re-engagement to maximize on the number of tour books on a monthly basis.

Strategic Sales Management:

FullFunnel added a Strategic Sales Manager to the team who collaborated closely with the SDR and provided direct oversight. This included pitch refinement, strategy development, and campaign adjustments to optimize efforts for Hines and the Square in CDMX.
Results
Following a period of onboarding,, the SDR yielded impressive results. Over the course of a few months, the tour goal for The Square was met and surpassed. Please find progress of achieving & exceeding targets outlined below:
April 2023: 195.85% to Goal
May 2023: 235.71% to Goal
June 2023: 171.43% to Goal
July 2023: 128.57% to Goal
With the progression of productivity and optimizing the pipeline for The Square, the total revenue generated from FullFunnel efforts has reached $104,485.50, with nearly 86% capacity for this Mexico City location. These outcomes not only met Hines's objectives for their Mexico City location, but also positioned The Square for further international expansion with a scalable demand generation and sales process. The success in Mexico City highlighted the value of strategic staffing and management in overcoming market challenges and driving revenue growth for Hines.
Testimonial
"As the Sales Manager for our flex office product, entering a new country with a language barrier was our first roadblock. We also knew as we continued to open more locations in the states that our sales team would need to scale to capture inbound leads, outbound leads, and nurturing active opportunities. Fortunately, FullFunnel was able to step in and have an impact from day one. After only a few short training sessions, our sales representative, Alexander, was ready to go.
In our business, there is nothing more important than a person touring. While we prefer this to be in-person, it can occasionally be virtual. Between inbound and outbound lead efforts, Alexander and the FullFunnel team exceeded our tour goal each month. With FullFunnel managing emails and calls, our on-site manager could pick up a lead once they were already qualified and excited to tour the space.
Because of FullFunnel, our local team can dedicate 100% of their time to our members rather than chasing down leads. We are thankful for Alexander and the FullFunnel team for all the work they have done in our Mexico City location." - Trent Oswalt, Manager, Sales Hines Workplace Services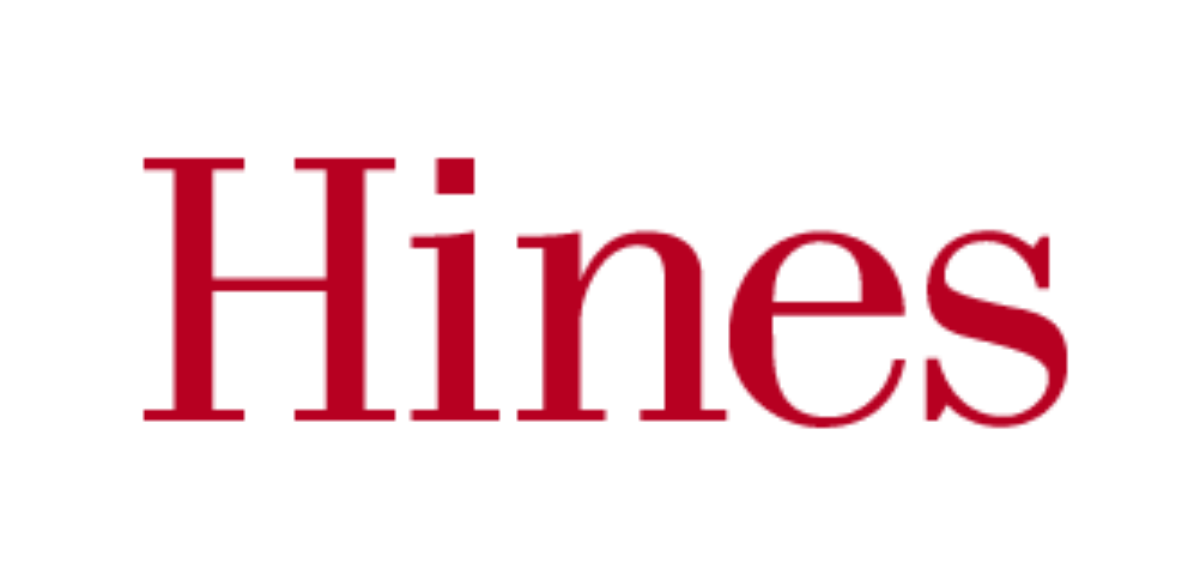 About the Client
Hines is one of the largest privately-held real estate investment, management, and development firms renowned globally for the quality of their various properties.
About the Brand
A recent endeavor from Hines's was the launch of The Square – a flexible workspace that allows building tenants, local businesses, and remote professionals to rent office space as needed while receiving best-in-class hospitality, security, and amenities.
FullFunnel provided us with the sales and marketing strategies, processes, and experts we needed, and were instrumental to the growth at EnableSoft. Their team became an extension of our team and were invested in our success. I'd recommend FullFunnel to any company interested in scaling their business.
Craig Petersen
I have been impressed with FullFunnel's ability to quickly learn and acquire the needed acumen to pitch our technical services. FullFunnel was able to accelerate our outreach beyond our existing resources and thus strike the delicate balance between optimized at-scale outreach with the critical aspect of personalized sales.
Jason Youmazzo
Director of Sales Operations, NTS
When your personal name is attached to revenue goals, you have to have the right outside partners by your side. They have to be strategic thinkers, have the technical expertise, bring the right attitude, and combine it all with a business acumen to understand your business and that of your prospects. FullFunnel brings that and more. We are enormously grateful for their partnership, agility, doggedness, and even candor when needed. I know they won't stop until we reach our goals and everyone is happy.
Kristin Richardson
Chief Sales & Marketing Officer, PartnerMD
"The FullFunnel team has exceeded expectations and has proven to be a great partner, providing the resources, support, and expertise we needed to hit our growth targets."
Lucy Levy
VP of Global Acquisition, Zumba
Get In Touch
Want to Learn More?
Learn more about how FullFunnel can help your firm engineer sales and marketing success and lay the groundwork for growth.