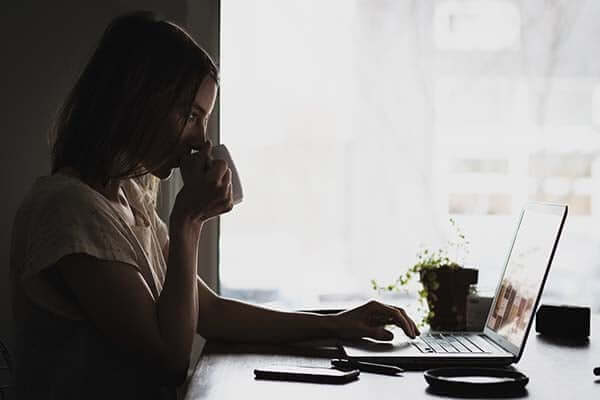 Sales Success With Social Distancing
For organizations that have always relied on outside salespeople to drive their revenue, the COVID-19 pandemic and subsequent social distancing to slow the spread of the coronavirus is causing significant challenges to these teams. Without face-to-face interactions and in-person meetings at events, trade shows, and in-person demos, organizations that depend so heavily on these revenue-generating channels are left with deteriorating pipelines and are desperate for a plan to drive their sales success during social distancing requirements.
The following tips and tactics will help your sales organization focus and execute on what matters most to get through this extended social distancing period.
Pipeline, Pipeline, Pipeline
Today's sales strategy is even more methodical than in the past, as the decision-making process has slowed and purchasing selections have been pushed into the future due to the economic uncertainty. Organizations are focusing on the financial decisions that matter most to them in the short term, which may not involve purchasing a new product, solution, or service during this extended period of social distancing. Instead, businesses may be concerned with keeping their workforce intact and keeping their companies afloat during this uncertain time.
Although this reality may be hard to grasp, you must continue to focus on building your pipeline even under the most challenging circumstances:
By putting resources and efforts into pipeline generation, your organization will be in a position to capitalize on the pent-up demand once social distancing restrictions are reduced and economic activity picks up. You'll be ready to close deals when your client base is ready to make those financial decisions once again.
If your organization tries to roll with the punches like so many businesses are doing by waiting for the market to rebound, you'll fall further behind more agile competitors when clients are eventually ready to start buying again. You must take a proactive approach to the current sales environment and change tactics if necessary.
Use Video (Actually Use Your Video)
With many organizations now operating under a work-from-home (WFH) model, physical meetings have now turned into virtual interactions. Although every person's living situation is different, and there may be additional distractions at home compared to an office setting, seeing prospective clients' faces whenever possible can make the current situation more personable and tenable during this isolation period. It may be difficult to find a quiet space to participate in a video conference, but these interactions are critical for building personal connections with prospects.
Video conferencing also peels back the curtain for your organization. If prospects see how your home office is decorated, or if a child or pet darts across the room in the background, this can open up a new line of conversation and resonate with people more deeply than a traditional phone conversation or meeting in a corporate conference room. Prospects may be confined in their own homes with their children and pets, and they may feel empathy that many other people are in the same boat during this period of social distancing.
It can be easy to become disoriented with all that's happening right now, but video is a must if you're to build a rapport with prospects. And who knows, you might even find a fellow fisherman who may ask you questions such as "That's an excellent sailfish behind you, did you catch that?"
Solve Problems
Social distancing has been in place to limit the spread and challenges of COVID-19. While this is one solution to one problem, your prospects' challenges that were present before the outbreak of the coronavirus are still likely present within their organizations, which presents potential opportunities for your sales teams to alleviate when the time comes. Your organization should be finding ways to become a partner to prospects, not to "sell" them during a time when they may not have the financial clarity needed to make a purchase today.
This line of thinking may be a little difficult to grasp for seasoned sales veterans who thrive on the "hunt" and closing deals, but today's business environment requires pivots rather than standard practices. Be a resource to prospects by working with them to solve their current problems. This trust-building approach could result in healthy dividends in the future when the world rebounds from this pandemic, and these prospects remember the organizations that were there as a shoulder to lean on.
Before your sales teams send off another cold email to a list of prospects with generic messaging around COVID-19 in the subject line, consider a more personal strategy to be seen as a partner and asset rather than another cold, stale business trying to sell during a crisis.
Inside Sales Outsourcing
The COVID-19 pandemic has greatly impacted outside sales teams that cannot travel to prospects' places of business. Organizations that have leaned heavily on this revenue-generating resource must rethink how they create pipeline and demand, and this is where inside sales teams can carry their weight in spades. Inside sales might feel unnatural for certain companies, but challenging times require an embrace of out-of-the-box approaches.
If your organization has lacked an inside sales team up to this point, it could prove difficult to staff such a group given the current climate where in-person meetings are not viable. An outsourced inside sales team can make a world of difference, not only in terms of experience, but also timeline. By outsourcing core pipeline generation and business development functions to a trusted firm, your organization will avoid the time and resources required to interview, hire, train, and retain any new sales assets during this time. Although you could try to retrain current outside salespeople to handle inside sales functions, this process will only further delay your revenue-generating activities as they get up to speed with the shift to these positions.
The Sales World Has Shifted—Shift With It
The business world will always go through ups and downs, but what the current pandemic has quickly proven is that performing the same old sales tactics won't succeed in this new reality. Luckily, your competitors are in the same boat you are, and what your company does right now will define who comes out stronger after the market rebounds. You must set the groundwork for future success today.
If the COVID-19 pandemic has impacted your pipeline, and your employees have struggled to adapt to a full-time WFH and inside sales environment, watch this webinar to learn more about building pipeline at home during this challenging, yet opportunistic point in history.
Should your organization need to shift to the inside sales arena, but you've never dipped your toes into this space, seek support from partners who perform these functions every day for clients. By outsourcing your inside sales team to FullFunnel, you will ensure you capitalize on sales opportunities available to your organization. Request a consultation today.