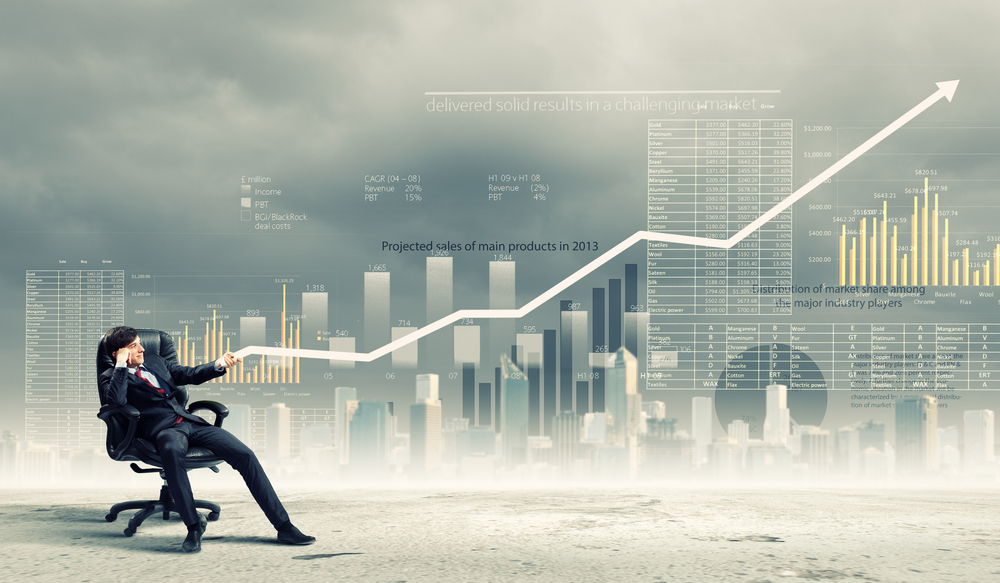 Getting The Most Out Of Your Sales Program During A Recession
With many believing that recession is looming, many organizations are changing their approach to how they conduct business by cutting costs and trying to become as lean as possible. Many firms will do this at the expense of their sales and marketing programs, which can damage their demand generation capabilities in the long run. In this blog, we discuss what your sales and marketing teams should be focusing on during a recession.
Prioritize Skill
It's no secret that sales will get harder during a recession. For this reason, the skill of your sales team is going to be incredibly important and can be a differentiating factor that helps your organization close deals while your competition struggles. Although you may not be adding net new members to your sales team, investing in the team you have will empower your reps to think outside the box and make a difference. While other companies are freezing their training budgets, resulting in reduced performance and increased churn, this is an opportunity to get ahead by upskilling your team with the tools they need to succeed in a recession.
As selling conditions change, the messaging and methods your team is using to generate demand and move deals through the pipeline must also change. Equipping your team with the ability to lead with value, empathize with pain points and reframe their pitch to resonate with the prospect in front of them are critical. Upskilling your team to handle objections around budgets, layoffs, and hiring freezes will play a vital role in closing deals over the coming months.
Creating a cohesive message across both sales and marketing teams will also help maximize ROI on a training program, so bringing your marketing team into these training sessions and ensuring that their messaging is sensitive to the buyers' current state will also build trust and value.
Optimize Your Paid Digital Marketing Campaign
In a recessionary period, you want to squeeze every drop of productivity out of your sales and marketing spend. Many organizations run paid advertising campaigns in tandem with their sales program to maximize lead volume and differentiate their strategy, and this should not change during a recession. If your organization is running paid advertising campaigns, you'll need to be sure these campaigns are as effective and as efficient as possible. Advertising platforms like Google tend to encourage you to spend more money, many times regardless of the results your increased spend will bring. If your organization is trying to optimize its marketing spend, you must focus on what works. If a certain campaign is not driving quality leads at a financially viable rate, that campaign should likely be paused in order to let better-performing campaigns shine through. To get as lean as possible, your marketing team should be pausing, campaigns, ads, and keywords that aren't driving the results you want.
Optimize Your Tech Stack
If your organization is looking to get leaner, a good place to look is your technology and tools. Many organizations are wasting money on technology they don't need or tools that are redundant, without even realizing it. Organizations are sometimes unaware of a tool's full capabilities, and with proper optimization, they can often remove some from their tech stack completely. There are plenty of automation tools within your CRM that likely render some of your more ancillary tools dispensable, and your organization can leverage these tools to improve your financial and operational efficiency.
Consider Outsourcing Sales To Realize Cost Efficiencies (and more)
When people think of outsourcing, they immediately think of cost savings as the main benefit. This is often the case if you partner with a low-cost body shop or "rent a rep" firm instead of a team of international demand generation experts. The stigma of low-cost, low-quality outsourcing is something that many organizations need to get out of their head. Yes, such providers exist, but do they represent your path to business growth? Almost certainly not. While you can realize major cost-efficiencies by choosing lower-priced partners when outsourcing sales, you tend to get what you pay for. The headaches and sub-par performance are not going to be worth the cost savings you're seeing on paper.
When making a major organizational decision like outsourcing sales, you're going to be better off resisting the temptation to go with the lowest-price provider, however tempting it may be when your organization is attempting to slash costs during a recession. Any outsourcing engagement where you aren't receiving top-notch service isn't a wise use of resources, and companies must keep this in mind. Even if your cost savings aren't as significant as with a lower-priced provider, the higher-quality service and insights are going to be worth it every time.
However, the argument for outsourcing sales during a recession is still strong when you consider the opportunity cost of attempting to hire internally, and getting it wrong during a recession. This can cost your firm tons of money and time, resources that cannot be wasted on inefficient processes during a recession. Outsourcing isn't guaranteed to save you money up front, but it can be a tremendous tool for avoiding the disaster of a failed scaling effort from within.
Access More Brain Power and Tools
It's not easy to navigate your business through unsteady markets. Outsourcing sales and partnering with another organization gives you access to more brain-power and industry experts to supplement your own in-house acumen. This can provide valuable outside perspectives into your organization and open the door for process optimizations that you likely can't see internally. With an outsourced sales partner, you can pick up tons of tips and tricks that can improve your processes, and provide your sales program with a strong foundation for future growth. This is in addition to higher-level consulting, to ensure your sales program is pointed in the right direction.
Depending on their scope of services, a partner like FullFunnel can also provide your organization with access to brain-power across the world of not only sales, but marketing, tech and enablement, and training as well. You can receive comprehensive support for all things sales and marketing, all in one place, if you partner with the right organization.
Focus On Your Core Competencies
One of the largest benefits of partnering with an outsourced sales firm is that it provides your organization with the opportunity to focus on its own core competencies. When the economy isn't doing well, it doesn't make much sense to try to develop your sales program internally unless you are a sales expert. Doing so can result in inefficient use of funds and additional resources that would have been better utilized elsewhere. Why spend more money building a sub-standard sales or marketing program when you can have an organization that's built countless successful programs to assist you?
Avoid Scaling Nightmares
In a time where you're likely looking to minimize your expenditures, spending tons of money on trying to create your own internal hiring engine to fuel your scaling initiative doesn't sound very appealing. Although many organizations deem it wise to keep as much as they can internally during times of economic downturn, what they don't realize is the massive costs they can incur in the form of their own recruiting and hiring efforts, especially given the current hiring climate in the world of sales.
If you're a startup, scaling isn't something that a recession should deter. Churn is an unfortunate reality of any sales team, and without a perfectly tuned recruiting engine, it is likely your organization will incur massive costs in hiring new employees to replace those that have churned, as well as training these new employees and ramping them up to full-productivity. An organization like FullFunnel can help you staff your sales team with highly-accredited reps who are ready to be immediately productive, without you having to worry about cost incursion when hiring or training new employees.
* * *
If your organization is struggling to manage its demand generation efforts, FullFunnel can help. We are the only true end-to-end solution for organizations looking to outsource any part of their sales or marketing processes. From building sales and marketing programs from the ground up to staffing your sales team that is ready to grow, to providing comprehensive sales training and CRM consulting, we are ready to help you maximize the efficiency and productivity of your demand generation efforts. Request a free consultation today to learn more about our unique approach to delivering sales and marketing success.