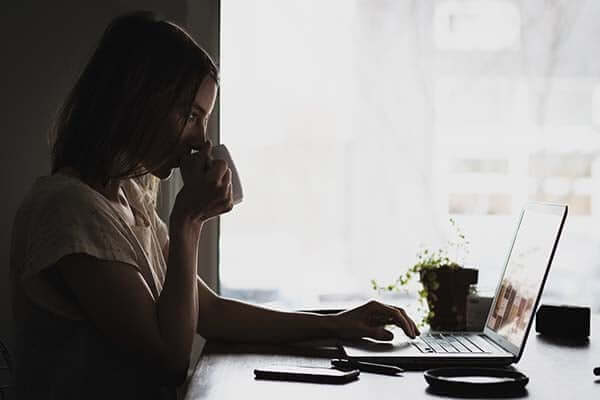 What Remote Work Means For Legal Marketing In The Long Run
Despite the growing integration of technology into all of our day-to-day business functions, hiring a lawyer has remained a remarkably local and face-to-face industry. Until recently, most lawyers expected their target market to exist within a 30-mile radius of their office and the vast majority of their communication to be done face-to-face, after an initial phone call.
But the legal industry has not been immune to society's shift towards remote communications. Clio's 2021 Legal Trends Report found that 79% of survey respondents saw the option to work remotely with a lawyer as "an important factor that would have a positive influence on their decision to hire that lawyer." In comparison, only 23% of consumers were open to the idea of working with a lawyer remotely in 2018.
While the traditional ways of conducting business are not going away completely, the growing client demand for remote options is shifting the way law firms attract and retain clients. Let's break down four ways that the new remote landscape is impacting legal marketing and client relationships.
1. Your Firm's Geographic Range Is Extending
The most obvious impact of widespread remote communication is the ability to reach clients across a wider geographic region in your legal marketing strategy. Because the end-to-end client relationship can now be completed across virtual channels, firms can take advantage of this opportunity to market to a statewide audience instead of focusing on a single metropolitan area. Digital marketing platforms like Google Ads and LinkedIn offer geotargeting capabilities that help your firm capitalize on this newly accessible market share.
It's all the more important to keep exceptional client service top of mind as you navigate these virtual relationships: while more than half of the respondents surveyed in last year's Clio Legal Trends Report indicated a strong preference for video conferencing when working with a law firm, results also showed that in-person communications were especially preferred early on in a legal matter, and remote forms of communication were only preferred once trust and a relationship had been established. Understand your client's unique needs and deliver touchpoints throughout the client journey via the channels that make the most sense.
2. Unique Differentiators Must Be Central To Your Messaging
Being the hyperlocal legal service provider is not enough anymore. Because the reach of every firm is becoming broader, competitors are marketing to your potential clients via digital channels all the time. Gone are the days of one or two firms having total market control in a given jurisdiction.
You need to focus your legal marketing messaging on key differentiators to stand out from the crowd. Your local connections will only get you so far if firms are advertising offers more effectively within your area. Whether it's the depth of your expertise, your competitive pricing, or your unmatched customer service, identify what sets you apart and continually test messaging to hit the right client with the right trigger at the right time.
3. Digital Presence Is More Important Than Ever
You can promote your law firm however you want, but if you don't have a high-quality, up-to-date website and positive customer reviews, most clients won't even consider using your services. A recent study from Clio found that 82% of legal consumers reported positive online reviews as a factor influencing their decision to choose a lawyer.
Google reviews should be your top priority, as they are one of the first pieces of information that high-intent prospects will see when searching for your services. You should also have reviews on your law firm's page on sites like Facebook and Yelp. Check your firm's reviews often to maintain proper hygiene in your account and regularly ask happy clients to leave a brief note. There's no exact science behind how many reviews you should have, but take a look at the reviews your top competitors have to understand how you stack up. When it comes to building verifiable social proof, the more content the better.
4. Poor Communication Will Make You Miss Out On Easy Deals
Despite their skill in the art of law, lawyers typically leave a lot to be desired when it comes to communication with clients. Many attorneys only check in at key milestones throughout the legal process and can take hours or days to respond to client calls and emails.
While this lax communication style might fly with long-term, familiar clients, it makes it difficult to build strong relationships and develop trust with new clients, especially over video calls. Because legal consumers have endless options at their disposal just a Google search away, law firms have to put strategies in place to ensure quick client follow-up and proactive communication to prospective clients throughout the lifecycle.
These behavioral changes at the intake level will allow your effective legal marketing efforts to translate into new, satisfied clients and ultimately help your firm achieve your revenue and growth goals.
* * *
Massive growth in client demand for remote options is transforming every part of a law firm's business model, from legal marketing strategies to client communication to day-to-day operations. Understanding how this new landscape is affecting your firm is the first step to ensure you capitalize on the new opportunities and overcome the new challenges with ease.
Request a free consultation with the FullFunnel team today and discover how we can help your firm reach its growth goals through proven legal marketing services.