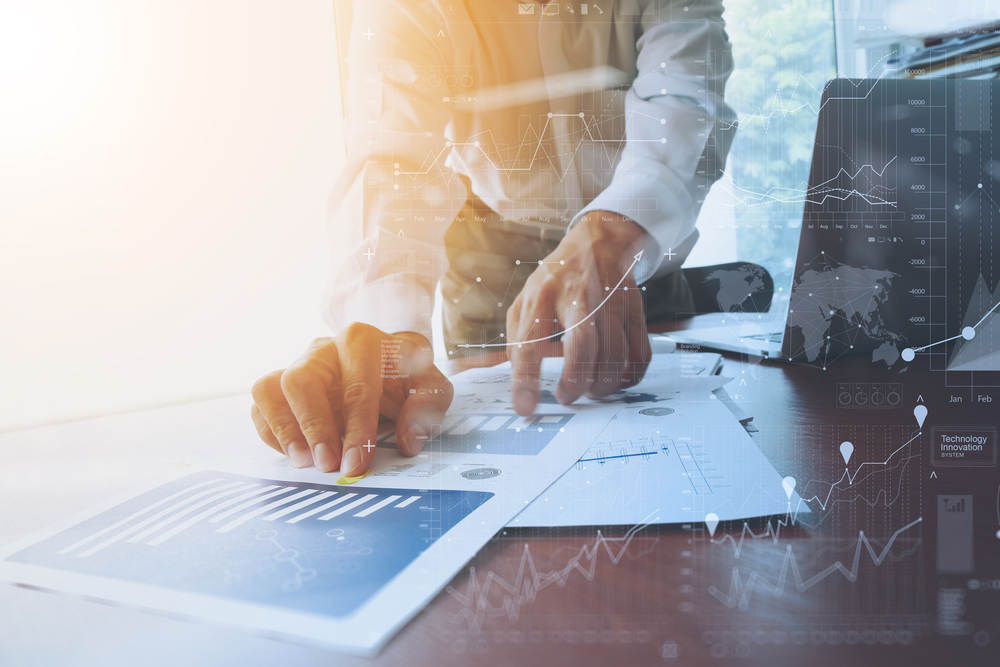 It's Halfway Through 2022: How's Your Law Firm Marketing Strategy Going?
We're halfway through 2022. Are you halfway to your revenue goals for the year? For most law firms, the end of Q2 is an anxiety-filled time, because partners begin to realize that their demand generation program is way off course. That means that, with only 6 months in the year left to go, the marketing team needs to not only pivot strategies but make up significant ground, all the while combating summer slowness.
In this blog, let's discuss how to best evaluate the effectiveness of your law firm marketing strategy at this critical mid-point junction, and how to pivot if necessary.
Are Your Campaigns Working?
Be honest with yourself when answering this question. Many law firms like to focus on the brand awareness component of their marketing initiatives, and for good reason. Impressions are important, and you want to make sure your name is visible and recognizable. However, if all you have to show for your thousands of dollars in marketing investment is impressions and clicks, the answer to the question is no.
Marketing campaigns, regardless of the channel or messaging, have the ultimate aim of generating demand for your services. As such, you should be measuring campaign success by gauging the increase in calls and form submissions, as well as the amount in pipeline and revenue added as a result of the investment. Let's take a look at the key metrics you should focus on.
Conversion Rate
The term conversion rate refers to the percentage of people who clicked on an ad and proceeded to take a desired action, such as filling out a consultant request form or calling into your office. While clicks and impressions are important, if you have a low conversion rate, this means that your messaging or offering is not compelling enough to your audience. Since most channels, such as Google and LinkedIn, operate on a pay-per-click model, this also means that you are likely spending a ton in clicks without generating any meeting requests. Conversion rate benchmarks vary by channel, however you want to achieve a 3% conversion rate at a minimum to ensure the success of your campaigns.
Pipeline Over Ad Spend
Pipeline refers to the opportunities that your team is working on that have a deal value associated with them. Pipeline over ad spend (POAS) is a measure of how much potential revenue your campaigns are generating in relation to your marketing investment. If your ad spend continues to grow while your pipeline (potential revenue) remains stagnant, that's a sign you need to pivot to improve your meeting quality. Pipeline over ad spend targets may vary by industry or sales team, but generally speaking, you want to achieve a 10X POAS to ensure your campaigns are healthy.
Revenue Over Ad Spend
Ultimately, the success of your law firm marketing efforts hinges on whether they are bringing in revenue. We just wrote a great piece about the

specifics of tracking your marketing ROI

that's definitely worth giving a read. In short, if the return your campaigns are generating is not commensurate with what you're spending, your marketing strategy is not where it needs to be.
Where You Should Be Investing?
Paid
Paid media, otherwise known as paying for eyeballs. Paid search advertising through a search network like Google or Bing is a great way of promoting your business exactly when prospects are searching for a solution. If your firm is hyperlocal, you can run ads to people actively searching for "personal injury firms in Houston," for example. With the growing prevalence of remote work, expanding your keyword universe to more general keywords like "personal injury firms" can also be useful.
Beyond paid search, many law firms are seeing success with advertising on social media networks such as LinkedIn and Facebook. While these networks do not provide as much clear intent as a Google search, they allow you to leverage advanced audience targeting capabilities, which are valuable if you know what your desired audience looks like.
Organic
Most firms ignore the importance of organic website traffic. They expect prospects to just find their website, without considering that their competition is pouring hundreds of hours into making their website more visible and easily discoverable on search engines. Unlike paid media, the only way to improve your organic search ranking is to create compelling content for the keywords you want to rank for. This involves both consistent short-form content creation, such as blogging, as well as optimizing your existing website pages for specific high-volume search queries.
Ensuring your firm is getting a solid stream of positive Google reviews is also very important to your firm's visibility on search networks. With enough high-quality reviews, your odds of showing in the coveted "Google 3-pack" (which often shows at the very top of the search results and features firms in the local area of the searcher) increase tremendously. Beyond showing aiding in showing in the 3-pack, a comprehensive base of reviews communicates the quality and reliability of your practice, making it more attractive to potential clients.
What To Do When Things Aren't Working
It's one thing to recognize that your marketing efforts are falling flat, and quite another to successfully pivot and find a winning strategy. While the fix will always depend on the problem, and it's impossible to diagnose the health of your campaign in a blog, we wanted to share some of our best performance improvement tips.
The first place to start is competitor research. Many law firms get tunnel vision and execute on their strategy with little regard for what competitors are doing and saying. That's never a good decision, since competitor research allows you to learn from your competitor's mistakes and launch with a much more sophisticated approach. There are many tools available that give you insights into what your competitors are doing in the world of digital marketing (SpyFu is our personal favorite). What keywords are they bidding on? What channels are they running ads on? This information can be incredibly useful for improving your campaign performance, as you can either model your campaign structure after your competitors or at the very least know what they are doing, which will help inform your differentiation efforts.
Tip number two is conducting more thorough research into the platforms you are marketing on. Are you taking advantage of all of Google Ads' capabilities? Unless you are outsourcing your digital marketing to an agency, the answer is probably no. Launching a campaign is not enough. You need to have a dedicated marketer whose job it is to monitor and continually research best practices for each channel. A law firm marketing agency should be making use of sophisticated bidding strategies, bid schedules, different campaign architectures, and extensive negative keyword mining.
Lastly, consistently testing new ad copy based on prior performance can help ensure you're getting the right message out there. If you notice that no one is clicking on your ads or that people fail to take action after clicking on an ad, you should be switching up your messaging in order to find the perfect combination of headlines and descriptions that speak to your target audience. Keeping a running document of the messaging variations you have tried out to ensure you aren't accidentally repeating tests and have a consolidated view of what kind of language works, and what doesn't.
How To Stand Out
In such a competitive space, you might be wondering how you can make your practice stand out from the crowd. Our advice: focus on your key differentiating factor(s). What is it that your practice does better than anyone else? What makes your firm special? What do you want people to know about your firm? These are questions you need to answer to be able to effectively set your firm apart from the rest.
These key traits should be the foundation of your law firm's marketing strategy. You must also ensure that your messaging and branding are uniform across all platforms. For instance, your paid search ads should read similar to the content on your website, which should be similar to how you communicate your value to clients in person. Hammering home your unique differentiators in a unified messaging effort will help you develop a unique position in the eyes of your consumers.
* * *
With the halfway point of 2022 rapidly approaching, is your law firm getting the most out of its marketing efforts? If you aren't, FullFunnel can help. We have worked with dozens of law firms across all practice areas to provide comprehensive marketing strategies that make your phone ring and generate new business. Request a free consultation to learn more about FullFunnel and our unique approach to law firm marketing.