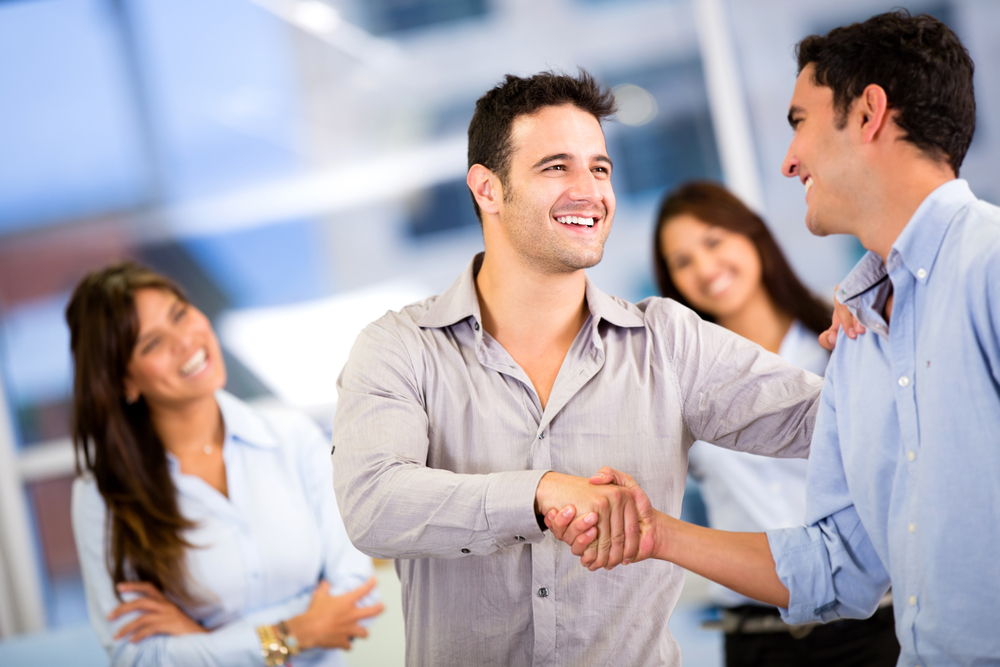 How Do I Leverage LinkedIn For My Law Firm
---
LinkedIn may be the most crucial social media platform for your law firm. Due to its professional nature, lawyers and other professionals feel more comfortable engaging in network building and connections. From attracting new talent to attracting new clients, LinkedIn may be the tool that you are not utilizing enough from your metaphorical law firm marketing toolbox.
You may be thinking, "I have a website, why do I need more than that?" Within reason, the more outlets that you have to reach potential clients, the better. Social media is not just for personal use. More and more businesses, including law firms, are using social media to engage with existing and new clients. With over 756 million LinkedIn users, LinkedIn is a target-rich environment for lawyers and law firms alike to engage with an audience that may be their next signed client.
Why Should LinkedIn Be Part Of My Law Firm Marketing Plan?
While you may have a personal LinkedIn that you use for maintaining relationships, it is crucial to create a firm profile. This will act as a separate entity and act as another resource for people to learn about the incredible legal work that you are focusing on.
Networking & Relationship Building

Through LinkedIn, you have the ability to connect with people and companies in your firm's existing network, but also to expand it. You have the ability to reach out to others who may be in a similar line of work, those you admire professionally, or those whom you wish to work with in the future and begin building a networking relationship.

On LinkedIn, you not only have the ability to connect with other individuals, firms, and companies, but you can also join groups that you and your firm are interested in. By engaging with member groups, you may have the opportunity to learn new information, further expand your network, and learn more about events that are of interest to you. This will be a huge asset for your law firm marketing plan, and a fairly simple means to reach a larger audience.
Search Engine Optimization

When you have a LinkedIn firm account, it enables your firm's page to appear when someone is searching for your firm on Google and other search engines. This will act as a means for new users to find your page and interact with your firm, in addition to your website.
Additionally, LinkedIn offers a way to showcase the content on your website by sharing your various blogs, practice pages, firm initiatives, and team members as LinkedIn posts. This will drive traffic to your website and encourage your followers to interact with your various website assets.
Firm Reputation

It is extremely important to maintain an online presence in this digital age. Potential new clients are likely to search for your firm name when engaging in the decision to work with you and your legal team. When you have an active LinkedIn page that details your firm goals, activities, and successes, you are providing the potential new client with further insight into how you can serve their needs.
LinkedIn acts as an additional resource to showcase the great work that your firm is doing. Think about your LinkedIn profile as a secondary, more informal way to depict what your firm stands for and focuses on.
Acquiring New Clients





LinkedIn has proven to be extremely effective in gaining new clients in a variety of ways. You have the ability to reach potential clients by organically posting to your account or by running paid campaigns. When you run a paid LinkedIn campaign, you can target a specific audience demographic based on who your target audience is. By determining the characteristics of your desired client, you can narrow down a specific audience you would like to serve your advertisement to. By creating an advertisement that is catered to them, they will be more likely to share their contact information with you and set up a meeting.
By targeting your specific audience, you can entice them to engage and provide their contact information in the following ways:


Offer them insight or advice into a legal matter that you believe they need guidance on

Provide a case study in how you have helped others similar to them

Detail how your credentials will make you the best option to serve their needs
Acquiring New Talent

LinkedIn not only offers the opportunity to showcase the impressive work that your law firm is doing, but you also have the ability to post job listings and connect to your current employees. LinkedIn users create their profiles to read similar to those on a resume, allowing you to post a job opening and quickly view potential candidates.
Potential candidates will in turn have the ability to view your firm as well as any of your firm's employees that have a LinkedIn account. By looking into your firm and your employees' LinkedIn profiles, it will give them a holistic perspective on your law firm and who they will potentially be working with.



You may be thinking that this all sounds good, but you are unsure how to proceed. That is where we come in. Our marketing team at FullFunnel works to develop a LinkedIn strategy that serves your specific and unique needs. We will work with you to build a profile that emulates your firm's goals and initiatives. By working with your law firm each step of the way, we will ensure your goals are being reached and we are exhausting every law firm marketing opportunity on LinkedIn.
* * *
We will work with your legal team to utilize each marketing tool in our law firm marketing toolbox to reach your goals. Request a free consultation to learn more about how the marketing specialists at FullFunnel can help your firm grow.