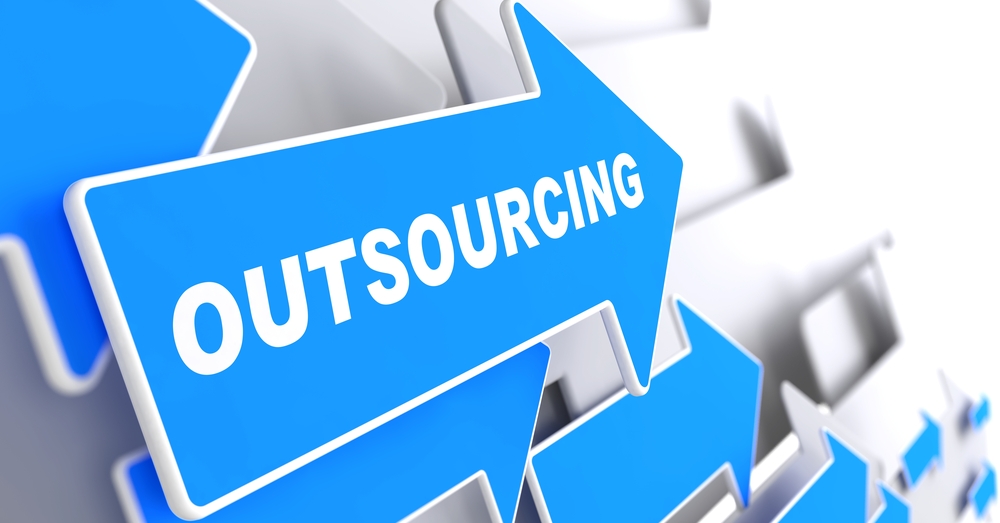 What to Expect from Outsourced Sales
Many organizations choose to insource their sales process because they believe it will save them money in the long run, allow them to create more efficient workflows, and enable them to have a more hands-on approach to the most important aspect of their business. However, 60% of professionals at these same organizations admit they lack the resources necessary to create, ramp, and scale an effective sales team.
Outsourcing sales is often daunting for organizations that have always controlled their revenue generation engine, but it's often the most effective, efficient choice for organizations looking to grow quickly. With SDR churn at a record high, most organizations can't afford to hire, train, ramp, and then start all over again every couple of months. It's time to dispel some of the myths typically associated with outsourced sales and talk about what you can actually expect by working with a third party.
Why You're Looking At Sales Costs Wrong
Many organizations view outsourced sales as the more expensive option, when in fact it represents a decrease in overhead. According to sources like Glassdoor and Indeed, the average SDR base salary ranges from $47.8 to $62K. When you factor in management costs, sales enablement tools, benefits, training, and bonuses, the average annual expense for an inside sales development representative (SDR) climbs to $120,000.

But it's not just about the cost on paper. An inside sales representative will generally come to the job with less than 12 months of experience, generally fresh out of college. The average rep tenure sits at 1.5 years, and 6 months are spent on onboarding and ramping up, leaving just a few quarters of productivity before it's time to re-hire and re-train. And during those months of productivity, the SDR doesn't have the experience or insight necessary yet to provide your sales team with the strategic thinking and analysis required to level-up your sales outreach. On the flip side, outsourced sales agencies allow you to cut down ramp time by 66% and provide access to seasoned sales strategists that act as advisors to drive revenue growth.

When outsourcing sales, all of the costs associated with hiring, training, managing, and motivating a team are bundled together into a single monthly retainer fee, which actually represents a discount as compared to what you could achieve in-house. And you can expect these SDRs to be immediately productive, because it is the agency's job to train and evaluate their performance prior to staffing them on your account
Measuring The Success of Outsourced Sales
Even if you've accepted that outsourced sales is probably the best choice for your organization, the process of selecting a vendor can still be daunting. You're entrusting this organization with your revenue engine, how can you be sure they're doing the right things and how will you measure success?

The answer to these questions depends on the stage your business is in. Are you still in the process of "figuring it out," not quite sure which mix of channels, messaging, and targeting is going to work in order to achieve your financial goals? Or do you already have a strong sales process in place that reliably and repeatedly results in closed won sales but need to quickly add bodies to your sales team to execute on that strategy? Depending on the stage you find yourself in, the type of outsourcing partner you need will differ, and the way you measure success will change.

If you're in the "figure it out stage," you'll need a team of highly-skilled, strategic thinkers to design and implement a demand generation program for you based on their experience and ability to pivot in the marketplace. Success at this stage means the ability to identify the right messaging and channel mix that can reliably deliver results.

If you've already got a sales process that works in place, but you're struggling to recruit and train competent salespeople, you need an outsourcing partner with a rigorous SDR training program that can quickly and seamlessly supplement your sales team. Success in this case is measured by the speed of the onboarding process. Your outsourcing partner should deliver sales assets that are immediately productive and generate a return on investment within the first couple of months.
Outsourcing Doesn't Mean You Lose Control
Control is the biggest sticking point for organizations contemplating outsourcing for the first time. They worry they won't have visibility into what their sales team is doing and saying, since they don't work in their offices or report directly to an internal manager.

This concern is perfectly understandable, and the experience you have with your outsourced sales team ultimately depends on your vendor of choice. Here are some of the expectations you should have of your outsourced partner in order to maintain control and communication throughout the journey:
Week-over-Week Updates:


Ensure your outsourced team is providing clear, metric-driven updates in a weekly meeting. This allows for all members of the team to give an update on performance and determine next steps.

Daily Communication:


Your outsourced sales team should be using your systems. If your communication method is through Slack, then they should be there, providing updates on conversations and meetings booked. The goal for your outsourced sales assets is to become an extension of your existing team.

Own Your Data


It is crucial that you own your data. Your outsourced sales team should integrate harmoniously within your existing systems, particularly your CRM (customer relationship management) tool in order to provide real-time visibility into their activity. It is imperative to work with an outsourced partner that is religious about CRM hygiene and ensures all communication is promptly and accurately tracked.
* * *
Although outsourcing sales is becoming an increasingly popular choice for businesses big and small, the process of selecting a partner and entrusting them with your revenue generation is a big step. Not all outsourcing companies are created equal, and due diligence will be key to providing you the ease of mind you need to make the leap.

Schedule a consultation with FullFunnel to learn about our unique and proven approach to revenue generation, spanning both inbound and outbound channels.