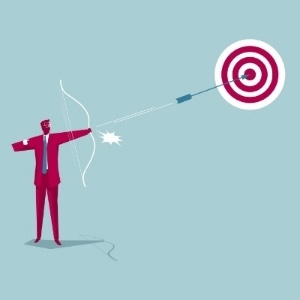 Prospecting's New Secret Weapon: Marketing
Modern sales acceleration technology helps business professionals deliver 50+ sales conversions per day, but does this always lead to results – results being bottom of the funnel conversions into direct sales?

In this post, we'll dissect the disconnect that tends to occur between prospecting and closing and offer insights on how marketing teams fit into the equation (in a big way).


Who's Prospecting?

In most sales settings, pools of BDRs and SDRs are the main drivers of prospecting through cold calls, emails, and social prospecting. Oftentimes, prospecting is the aspect of sales that is the most tedious and disliked. Every salesperson knows that they need to generate new business, but the time and rigor that it takes to execute can be difficult. In a binary position such as sales, you either hit your numbers or you don't — it's as simple and stressful as that.

The fact is, since junior reps typically handle business development, closing is rare. Only about 10% of sales reps can close entirely by themselves. This is primarily due to the fact that closers are extremely rare, and often seasoned.

The amount of money sales teams spend ends up being greater than the results garnered. The big question is: How can you ramp up your prospecting and effectively support your closers so that they can close on a much more regular basis? Enter proactive marketing.
Defining Proactive Marketing

When you think about it, prospecting should be a marketing function. You're creating targeted content, putting it in front of buyers that match your personas, and trying to convert them into conversations. Historically, outreach has been a sales-owned effort, but in the world of proactive marketing, it's necessary that this function is transferred to the marketing group. When marketers consistently distribute content proactively at the top of the funnel, they're taking a direct role in the sales process and eliminating the need for sales to hire junior people to fulfill that duty. This thesis only continues to dissolve the barriers between sales and marketing, and guides them into becoming the new revenue department within today's leading companies.

But, this is also where the disconnect can happen. Marketing qualified leads (MQLs) are ultimately worthless if they're not closed by sales. By staffing your sales team full of closers, who are holistically able to close deal flow, companies see a reduction on the amount of money spent on the traditional BDR pyramid that has a statistically high rate of turnover.

Additionally, marketing staff often have strong communication and writing skills, and if you are going to trust one department in the company to push engaging, proactive email content, it should be this group. Accordingly to Forrester Research, email is the best B2B sales tool and thus, this very important function ought to be handled by those with the strongest communication and digital conversion skills. The right marketing foundation will give closers the support they need to generate new business again and again.
Create Demand To Close

What it comes down to is marketing creating the demand that closers use to generate revenue. Marrying 20% of closers with proactive marketing will yield higher bottom line results off your demand generation. The problem is that many companies are misallocating their resources. Most middle market companies ($10-200MM) will often staff out sales and leave marketing to a senior leader and a few entry level content and event people. Sales tends to be the biggest spend, but reallocating that spend to a proactive prospecting system led by marketing can produce stunning results. Marketing should focus on creating the demand and closers should close! It's not rocket science; it's strategic teamwork.

Request a consultation and let's chat about how you can marry sales and marketing within your organization to achieve better results, at a fraction of the cost of traditional programs.