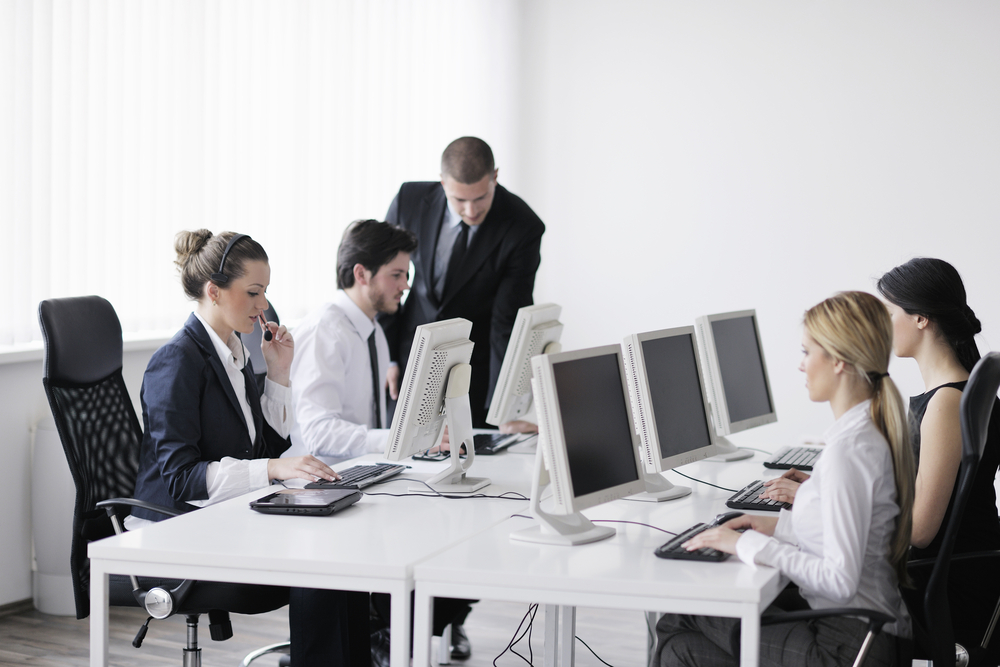 Sales Training Needs To Be Seen As A Priority
After leaving school 14 years ago, I found my way into the world of sales. Since then, I have made countless outbound calls to help businesses identify their pain points and support them in achieving their overall business objectives.
In the past decade, I have noticed one clear driver in underperforming teams: not having the correct support or training in place to help sales reps succeed. Many businesses don't seem to include sales training as a key part of their business strategy, yet they still expect sales reps to be almost immediately productive upon onboarding.
So, why don't businesses invest in sales training? Oftentimes, it's something they want to invest in, but they simply don't have the time to do so, or it's not amongst their top five priorities at any given moment. Some firms are constrained by budget. Even if they wanted to focus on their sales training program, they lack the funds to do so. Lastly, many firms just don't see the value in training, especially if they hire talent with prior sales experience.
The answer to all of these objections is the same: return on investment. Companies that have invested in formal sales training have seen an ROI of 353%. In other words, for every £1 spent on training, the company will receive around £4.53 in return. This is cold, hard evidence that Sales Training is extremely effective if executed correctly.
As the Director of Training at FullFunnel, I wanted to share my experience with the organization thus far, as well as the key lessons I've learned watching sales teams do this wrong all these years.
Having A Robust Embedment Framework
I have attended many training courses in the past that merely consisted of sitting in a classroom for seven hours being force-fed information. If we are being honest, how effective is this, and how much information can we really expect someone to retain? Training needs to be delivered in short sessions spread out over a number of weeks and months, allowing delegates ample time to digest the information and eventually put it into practice. If you add additional coaching/sprint sessions in between, you're truly on your way to a great sales training program.
Top-To-Bottom Buy In
For any training to be successful, you need to have every person in the organization on board and engaged. This can't be something that higher-ups sign off on and let happen once a year. They should be involved, sitting in on sessions, and checking in with reps to ensure the training is being implemented outside of the classroom. This atmosphere will not only allow for better organizational alignment but will also motivate reps to participate more and really soak in the training.
Sales Intelligence
Sales is all about numbers, and being able to properly measure those numbers is critical to the success of your business. Having the necessary analytics and dashboards in place will help sales leaders truly understand their business and identify any problems and areas for improvement. Not only will this help with coaching and providing the sales reps the information they need to succeed in their role, it will also help you grow and exceed your targets on a consistent basis.
Clear Evaluation & Continous Improvement Framework
As with any investment, it is important to measure the actual impact of the training. In my view, evaluations should be completed in 4 separate stages:
Level 1- Reaction: These evaluation surveys are performed upon completion of the course or workshop. This allows you to see how engaging the delegates found the content. Will measuring how engaging delegates found the content give a clear understanding of how effective the training was? The short answer is no. But this is a key step to ensure that the team was paying attention and found personal value out of the session.
Level 2 - Learning: This step of the evaluation should take place around 2-4 weeks post-training. The aim of this step is to ask the delegates to reflect back on the training. At this point, they have been carrying out their role and should have attempted to implement the new skills. This step will allow you to see which parts of the training they found effective, and which parts were not as relevant or didn't stick.
Level 3 - Impact: This part of the evaluation will focus on the delegate's performance. This is where we analyze any boost in performance following training. It's about picking out the main KPIs and tracking each rep's evolution over the course of the next several weeks or months.
Level 4 - Results: This final stage focuses on the overall results for the company, instead of the individuals. What I would recommend is calculating the commercial value that has been brought to your business, which is the true marker of success we are looking for.
* * *
If you are one of the organizations that is hesitating to invest in sales training, there's no time like the present to take the leap. FullFunnel has worked with hundreds of organizations to design, build, and deliver sales training programs aimed at onboarding and upskilling sales reps across a variety of industries. Request a consultation to learn more about our approach today.