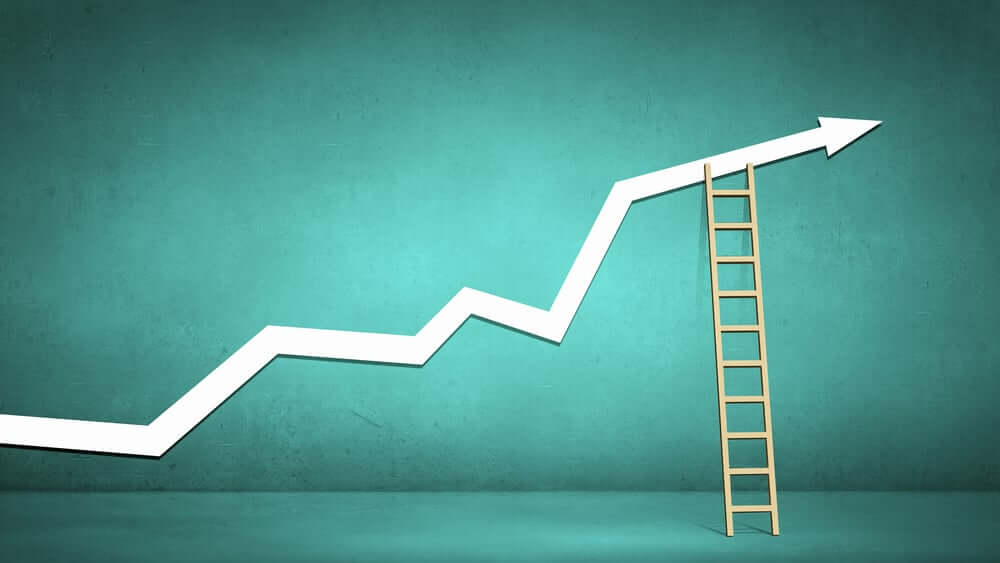 Demand Channel Optimization: When & How to Invest in Demand Channels
Most every business leader understands that they need to invest in demand channels in order to generate the interest, drive the leads, and convert the customers they need to keep their businesses growing. Unfortunately, very few business leaders know how and when to invest in relevant demand channels for their organization, and thus struggle to generate and maintain product and service demand. The following tips are intended to help organizations assess their sales and marketing investment, and optimize their demand channels.
Before diving into tips and tactics for optimizing demand channels, let's first define what that means. A demand channel is simply a sales or marketing avenue that an organization utilizes to generate buying demand for their product and services. Although there are many demand strategies and tactics, FullFunnel believes that there are nine broad demand channels that SMBs and middle-market organizations can deploy. Those nine channels are: organic search, paid search, organic social, sponsored/paid social, outbound prospecting, networking, event marketing, account based marketing, and display advertising.
Despite having the same goal (to generate demand), each of these demand channels can be very different in nature, with budgetary, time, and competency requirements being the most prominent variables.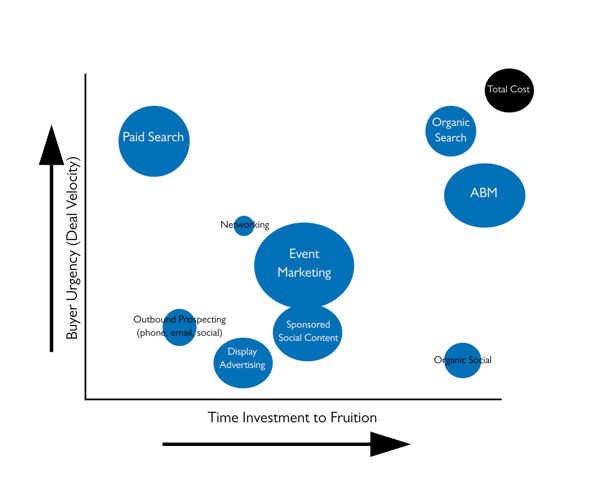 Organic Search - long-term commitment with significant investment in content writing and technical website enhancements, but can yield a very productive CAC when it works.

Paid Search - often leads to short-term results, but requires investment into campaign setup as well as ad budget. Great for testing and driving high-intent visitors.

Organic Social - long-term commitment to building a following, but even with a following it does not ensure that the audience is qualified prospects with eventual purchase intent.

Sponsored/Paid Social - short-term impact, but often more of a top-of-the-funnel awareness benefit. Very cost-efficient way to target ideal prospects in their natural environment (ie. LinkedIn, Twitter, Facebook, reddit).

Outbound Prospecting - relative low investment assuming you have the manpower for teleprospecting, email, and direct social outreach; however, it can be hit or miss depending on the audience. Data shows that it takes seven to twelve touches to get a response, yet most organizations don't put in the time needed to yield results.

Networking - significant time investment required, but can pay big dividends overtime if networking in the appropriate circles.

Event Marketing - significant pre-, during, and post-event resources required in order to make event marketing successful. Costs extend far beyond attendance or exhibition costs, but can be productive if operated as a full event system and not just a "day of" effort.

Account Based Marketing - long-term, multi-channel approach to breaking into high-value accounts. Requires a multi-prong effort (combining many of the channels listed here) in order to be successful.

Display Advertising - more of a brand awareness tactic than anything. Display ads should be seen as a relatively low-cost means of getting your brand in front of a somewhat targeted audience. Expect low click throughs and engagement.
Developing a Channel Mix
For most organizations, relying on one channel to generate consistent demand will undoubtedly lead to lackluster results. Instead, organizations should focus on a "mix" of channels to hit their demand goals. When considering an appropriate demand channel mix for your organization, it is important to look at these three factors:
Timeline - (see also: urgency) How long can you wait, and how patient can you be, before generating results?

Budget - How much can you afford to spend in the short-term and long-term? Have you reverse engineered your budget based on known LTV and CAC figures?

Competency - Does your team have the skillset to productively employ your demand channel mix? Do you need to outsource to experts?
Asking your leadership team these questions will help determine the appropriate channel mix, or at least the steps you need to take to get to the appropriate mix, such as hiring a demand generation partner.
When to Invest
Knowing when to invest in demand channels can be challenging, and organizations often wait too long to invest because they are intimidated by a channel, ill-informed, or preoccupied with other aspects of the business. Finding the perfect time to invest in demand channels doesn't need to be derived from exact science, however. Instead, if you focus on two relatively simple concepts you will be able to make an educated investment in various channels. Those two concepts are "Product-Market Fit" and "Customer Acquisition Cost" (CAC).
Product-Market Fit
Do you know if your organization has achieved Product-Market Fit yet? Basically, is the market readily purchasing and adopting your product? This goes well beyond simply having a strong value proposition, and ventures into actual replicable purchase and sale interactions.
Your Product-Market Fit should dictate when you invest heavily in demand channels. For example, if you have achieved Product-Market Fit, then it is time invest in various demand channels in an effort to expand your customer base. If you haven't yet achieved Product-Market Fit, then a more deliberate effort must be taken to firmly establishing that fit, which is usually done through a high-touch, intimate "voice of the customer" approach. Investing heavily in demand channels before you have a Product-Market Fit will ultimately lead to a less than desirable ROI.
CAC
If you don't yet know your organization's CAC, then the first step is to calculate it. (Learn how to calculate your CAC here.) Once you have your CAC you are ready to invest in generating scalable demand, as your CAC will help dictate what channels you can invest in. A general rule of thumb is that your CAC should be no greater than 20% of the lifetime value of a customer. So, for example, if your LTV is $100,000 then you can spend up to $20,000 to acquire that customer. This means your channel mix can include things like paid search, paid social, and event marketing, which can typically lead to more immediate results despite their increased investment. If, however, your acceptable CAC is only $200 then it greatly impacts when, and even if, you should invest in those channels. In this case, investing in organic search and social might make more sense.
How to Invest
Now that you know what channels to invest in and when to do it, it's important to understand how to invest. This is the execution component of the equation, and if you do not get this one right, the entire exercise will fail. There are a few cardinal rules to follow when approaching investing in demand channels, and they are as follows:
Know your financial metrics - Just like all other investments, investing in demand channels requires an intimate understanding of your financial metrics. In this case, you must have a handle on CAC, LTV, conversion rate through the funnel, and pipeline velocity.

Test and record everything - Optimization can only occur through testing, recording, and improving. This is no different for demand channel optimization.

Use experts - Tasking your entry-level marketing associate with optimizing your demand channels is not fair, or wise. Instead, utilize specialized experts in each channel you plan on employing. If you don't have this talent internally consider outsourcing to a firm that does.
If you're interested in learning more about optimizing your demand generation program, request a consultation and speak with an expert at FullFunnel that has experiencing optimizing 100+ demand programs.