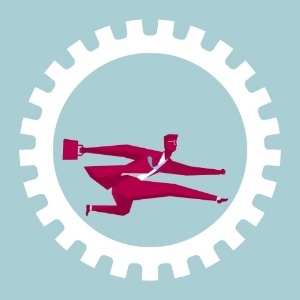 5 Tools We Use to Run Our Sales and Marketing
It's no secret that sales and marketing teams are powered by tools — and the best sales and marketing programs are run by the best tools. Logical. At FullFunnel, we pride ourselves on delivering the results that SMBs desire in the most efficient ways possible. And, doing so requires an arsenal of best-in-class technology. Here, we'll detail 5 of the tools we rely on daily to enhance our sales and marketing efforts.
1. HubSpot Marketing
As a HubSpot partner agency, we live in HubSpot's all-in-one marketing software. Made by marketers for marketers, the portal is highly functional and easy to use. As a Marketing Strategist, I set up, optimize, and post blogs, emails, landing pages, social media, and calls-to-action in HubSpot. Our entire site is hosted on the COS, so any tweaks or SEO updates can easily be done in HubSpot, as well. This tool allows for automation, so you can effortlessly build out your content calendar by scheduling posts ahead of time. Our core marketing reporting needs are covered, as well, so monitoring every aspect of your marketing program, testing to determine what works best, and effectively bringing leads down the funnel is very achievable. For any additional reporting demands, HubSpot's Reporting Add-on and integration with DataHero do the trick.
2. Asana
If America runs on Dunkin', it's safe to say that FullFunnel runs on Asana. In this project management tool, the entire company and our clients can transparently collaborate on projects. Each person can be assigned tasks and anyone who wants to contribute to or follow the conversation can be actively engaged as well. Asana lets you know "whose court the ball is in" at all times. Work can even be labeled as "Priority" (time-sensitive), "Evergreen," "Customer-Generated Content," etc. This is a great way to involve your team and to record what went well and where there is room for improvement. You can even track your time within tasks using Toggl or create Gantt charts using Instagantt. Asana can help you produce timely and engaging content as well as develop stronger relationships with your customers.
3. Sidekick
Sidekick is a sales enablement tool that offers key insights for sales teams when they need it most, without disrupting their day-to-day activities. This tool not only assists sales reps with researching and prospecting, but it also offers invaluable data that helps them qualify contacts in seconds with ease. You can tap into Sidekick's list of suggested contacts based on company sites related to your existing customers'. It also lets you easily keep track of every social channel on which your prospects are interacting with you. Combining valuable prospect information with real-time lead notifications and time-saving features is invaluable to our team, while the Sidekick for Business features in the CRM truly make a sales rep's life easier.
4. HubSpot CRM
Although we love Salesforce.com for it's robustness and customization capabilities, HubSpot's CRM is the best choice for our business now. If Salesforce is built for the Sales Manager, HubSpot CRM was built for the Sales Rep. HubSpot's CRM can be seamlessly integrated with Sidekick so that Sales can log emails in the CRM automatically, create new contacts from their email inbox, and view open and click activity on the contact record. In HubSpot's CRM, you can create contacts, company, and deal records and associate all three with one another. You can also use tasks to stay organized, customize your views, and log calls, emails, tasks, notes, and activities.


5. Slack
Strong communication is key, and creative communication is even more so. Slack is where we like to go to communicate in order to avoid overflowing inboxes and get our team members out of their email. This popular solution serves as a platform for quick and easy collaboration; whether it's used for file-sharing, as a substitute for internal chats, or to entertain co-workers with fun GIFS, it's engaging. In addition, conversations in public channels increase visibility into decisions and offer more opportunities to provide input. Utilizing Slack channels helps teams like ours collaborate and communicate, avoid duplicating work or missing deadlines, and help hit your goal of Inbox Zero.
These 5 great tools keep us on our toes and keep our sales and marketing engine running full force. What systems do you use to fuel your business? Feel free to contact us to discuss!

Want help assessing the state of your sales and marketing and planning for improvement? Click below to request a free consultation.