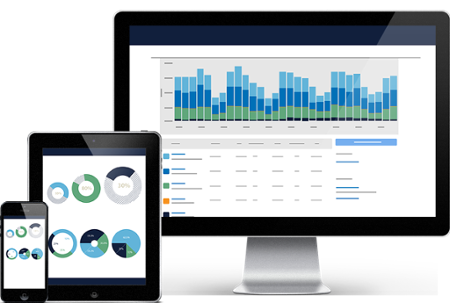 4 Ways to Automate the Sales Process... and One Isn't CRM
---
A Day in the Life of a Salesperson:
We've all seen the movies where the "typical salesperson" is portrayed by either a sexy lady wooing clients or an obnoxious man sneakily trying to push buyers into something they don't need or can't afford. However, as we all know, this is a completely inaccurate representation for multiple reasons - but I'll leave the salesperson stereotype conversation for another post. Today we're going to focus on where salespeople really spend the majority of their time, and it's neither sexy, nor with clients.
---

Tools for Sales Process Automation:
CSO Insights estimates that less than 33% of inside sales time is spent actively selling. This means that over 67% of their time is NOT client facing or closing. Pretty disappointing news when they're the ones keeping the boat afloat.
Why is only 1/3rd of their time going to client conversations?
Because they are also tasked with generating and nurturing leads, a time intensive and tough process.
Salespeople spend the other 2/3rds of their non-client facing time on things like:
Prospect Emailing
Social Prospecting (LinkedIn, Twitter, etc)
Cold Calling
Qualifying Leads
While CRMs help keep the client information organized, the admin work surrounding the sale limits the number of opportunities each person can pursue.
To increase the number of opportunities, it is imperative to automate the sales process as much as possible.
Here are a few tools outside the CRM which help automate the sales process:
#1 Asana
Asana is a project management tool that allows for organization and tracking of projects, and ultimately reduces the time needed to manage projects via email, and and eliminates all the time previously spent searching for information. Use this for organization of the sale and continuity throughout service.
Asana is a great tool for many reasons, but salespeople should focus on creating a project for strong leads and develop out the sales cycle under this tag with accurate due dates. Template this format and copy the entire project when a new strong lead comes in.
Example:
Client Name
Input in CRM
Schedule Follow Up 1 (Email and Call)
Schedule Follow Up # (as many as needed until at next point)
Hold Demo
Send Follow Up
Send Contract
Follow Up if Have Not Received Contract
Confirm Contract Receipt
In templating this process, all that needs to be done is fill in the appropriate dates for each lead. Once the system is in full swing, living in the main task list is easy and gives back countless hours of admin time each week.
Finding contact information for leads is extremely time consuming, but necessary to get the strong and specific leads companies are looking for. Tools like Rapportive make this process painless and save hours of time searching the internet for leads' email addresses. With Rapportive it takes 10 seconds or less to complete the form and find out the correct email.
Wouldn't it be nice to easily qualify thousands of leads over the phone without turning BDAs into call center workers? VOIQ solves this problem and qualifies leads for you without the madness of large scale call centers.
With as little as 1,000 leads, VOIQ callers will reach out to leads and confirm their interest before passing them on to a sales rep. This saves huge amounts of time and money, creating a lead engine and keeping the salespeople on the phone with pre-qualified leads vs. the traditional cold call.
Monitoring how outreach is doing is crucial to understanding what is and isn't working in sales. Sidekick makes it easy to see the success of email campaigns as well as your personal outreach. It shows when potential clients are interacting with emails and websites, allowing salespeople to reach out at the most optimal time.
In addition, Sidekick has a tool to mine contacts from prospects websites, making weeks-long research on an industry or leads list as simple as just a few clicks to import the contacts.
---
CONCLUSION:
There are thousands of tools and methods to automate the sales process. These 4 are tried-and-true ways to save time and money, significantly increasing the time spent closing, and ultimately leading to more sales.
Want more tips on automating your sales process? Request a consultation below.
This article was originally published in 2015, and has re-published to reflect the most accurate information.