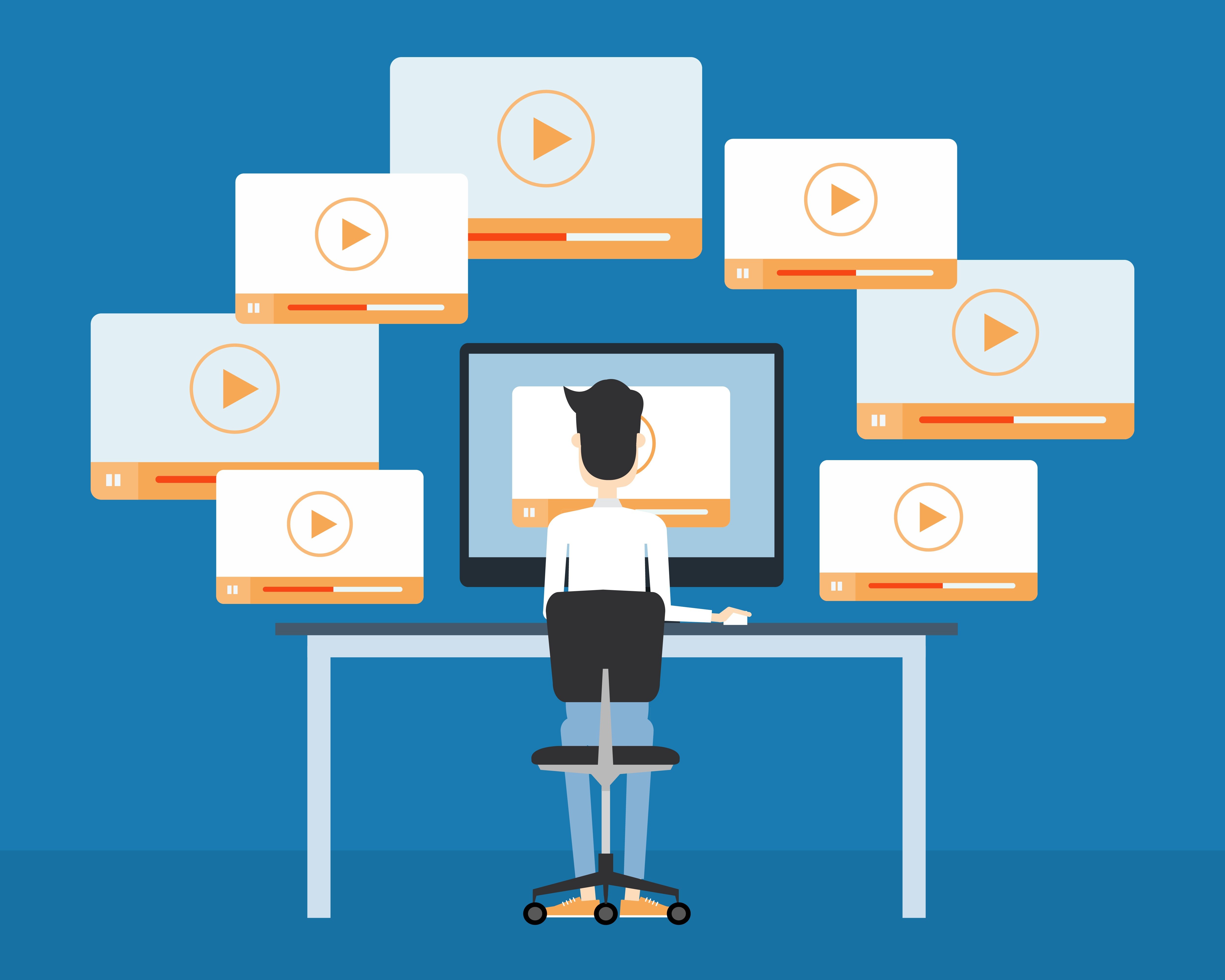 Tests We Love: Embedding Videos in Marketing Emails
The use of videos in emails generally results in higher click through rates, time viewing the email, sharing, conversion rates and ROI. The data for using videos is convincing, but what about embedding videos specifically compared to just linking out to a landing page? Embedding videos in your organization's marketing emails has recently become easier to execute than in the past due to the advent of HTML5, but embedded videos are still a point of contention for many marketers; should you be embedding videos just because you can?
Supporting arguments:
There are some compelling advantages to embedding videos in emails:

Longer views


If your goal is solely to get recipients to view your video, embedded videos can generate up to

35-45% more plays

than if you just link an image. This can be helpful for emails in which the core content is in the video and it's crucial for your readers to view it, for example sending important product updates to your customers.




User experience


There is a small degree of increased user experience when embedding video compared to linking to them. By reducing the number of clicks, there's a smoother journey for your readers to reach the video content, particularly for mobile viewers.
Opposing arguments:
On the other side of the debate, there are disadvantages to embedding videos in emails:
Technical considerations


Currently, not every email client is compatible with embedded videos and in some cases, the email could be labeled as spam. These technical considerations put your email content at risk of suboptimal experience or even worse, detrimental to your domain preventing ability to send future emails.




Harder to click through


One benefit to using linked images which take email recipients to a landing page to view the videos, is that readers have clicked

through

to your website. This makes it easier for that person to interact with additional content on the site, like blogs or gated content. Embedded videos can increase email engagement, but may decrease downstream engagement with web content.




Sharing & SEO disadvantages


Embedding videos within your emails makes it more difficult for your recipients to use that content later. Yes, they can archive the email or forward it to colleagues, but it's more difficult to share the content or use it as a reference later without a permanent web address. These inbound links provide SEO benefits for your site which you miss out on if you embed the video in an email.
Testing embedded videos:
The debate about embedding videos in emails generally has more opponents than supporters at the moment, but every organization's buyer personas are different so embedding videos could be the right option for your audience. In many cases it's worth conducting an A/B test to see how this method performs against linking to a video (just make sure that you're testing to complete an actual business goal, and not just to use a shiny new tool). When you conduct the test, make sure to preview the experience by sending test emails to different clients or viewing in different sized browsers to fully understand any inconsistent performance. Measure downstream metrics like website views, click through to other pages on the site, and shares in addition to standard email engagement metrics. This will give you a better idea of the impact the embedded video has on your other content.
To discuss your email marketing strategy and learn best practices, please request a consultation.
The original publication date of this article was February 25, 2016. It has been republished in order to ensure that the information provided is the most accurate and up-to-date.