Untappd Overcomes Stagnant Sales With FullFunnel's Help in Sales Training and Sales Operations
Introduction
Untappd, a prominent B2C application serving millions of craft beer enthusiasts, aimed to expand its B2B sales operations but lacked a structured and effective sales process, resulting in subpar outcomes and unfavorable financial returns.
The organization attempted two sales strategies: a passive approach and a more intricate sales lead approach, yet both yielded unsatisfactory financial results. Recognizing the need for a fresh perspective, the company enlisted the services of FullFunnel to devise a new approach.
Upon investigation, FullFunnel observed that the company needed to focus on fundamental sales and financial principles to address the situation.
The Company
Next Glass, a private-equity funded company, is positioned as the worldwide leader in bevtech with a yearly repeat recurring revenue exceeding $30 million. Leading their efforts is Untappd, which offers a unique in-app experience to restaurant, bar, and taproom patrons while delivering a feature-rich platform for those venues to drive brand awareness and growth.
The Untappd consumer app allows users to check into venues to track their beer consumption and share their experiences through a social media-like interface and gamification.
The Untappd for Business platform offers venues a subscription to advanced features, allowing them to target this distinct customer base. The paid subscription allows them to become a verified venue, helping them increase the visibility of their brand within the Untappd consumer app. Additionally, businesses gain the ability to create and publish their food, beer, wine, and liquor menus to millions of Untappd users, helping them drive more local foot traffic among consumers seeking their favorite beverages and brands.
The client has amassed over 700,000 "sellable" accounts through Untappd's high number of check-ins. However, only 18,000 businesses are verified locations within the app. Despite having no significant competition in the market and a low-cost entry point, the client approached FullFunnel seeking to expedite the growth of its verified business listings.
The Challenge
Upon approaching FullFunnel, the client had recently implemented a Product Lead Growth (PLG) strategy to onboard new clients, but this was unsuccessful due to the bar owner persona they were targeting. Consequently, the client shifted to an enterprise sales process, employing a large sales team consisting of 16 Sales Development Reps (SDRs), 11 Account Executives (AEs), 2 Sales Managers, and 1 VP of Sales. However, even with this increased investment, the outbound sales program remained stagnant, rendering the company financially inefficient. They were simply not seeing the net growth needed through this newly scaled sales function.
FullFunnel conducted an audit/discovery phase and discovered a bloated sales team and a high touch process that lacked structure to scale efficiently and effectively. The company's low Annual Contract Value (ACV) required a sales team and process that aligned with this reality and a process that did not allow SDRs and AEs to choose their own adventure to meet their goals.
The client had underlying issues at almost every level of the sales function. SDRs were not conducting enough activity to hit specific metrics, and their demos had a low show-up rate of only about 50%. The Account Executive layer was underutilized, spending more time prospecting than running demos and closing business. Additionally, the Data Ops team had no uniform method for assigning new leads to reps for prospecting efforts. FullFunnel recommended a new sales process that addressed these issues and kept in mind the appropriate level of effort needed to align with the client's ACV.
The Solution
FullFunnel conducted an audit and discovery process to better understand the client's metrics, team composition, strategy, and historical results. After identifying the main issues, the company prioritized several areas of need.
Team Composition
FullFunnel discovered that the client's team of 16 SDRs and 11 AEs, selling a low ACV, and with very little structure was the main driver of the client's issues. To address this, FullFunnel worked with the client to identify the strongest top half of the team and rolled out a short-term staff reduction. FullFunnel identified productivity metrics and forecasted outputs needed to be met to rescale the sales team in the future.
Data Operations
With 700,000+ leads in their database, the client had no way of prioritizing high quality leads. FullFunnel ran a statistical analysis on the client's closed won accounts to identify patterns that might exist within the group. FullFunnel then implemented lead scoring within the database to help identify accounts with the highest likelihood of converting to a paying, verified customer on the platform.
FullFunnel also implemented custom fields in the CRM to track these key identifiers moving forward and designed a process for the team to assign out high-priority leads to reps as they are identified, while equipping the reps with data insights to use throughout their sales interactions.
Sales Metrics and Activity
FullFunnel dove into historical sales metrics to uncover inefficiencies and opportunities for improvement. In this effort, FullFunnel built out a number of reports and dashboards in the CRM to track KPIs and measure results over time. As discussed, the team identified a 50+% demo no-show rate, which was a big reason for falling short on revenue goals. Upon further examination, once revenue models and forecasts were created, it was discovered that SDR's weren't doing nearly as much day-to-day sales activity as they should be doing.
FullFunnel outlined the sales process with the client's sales management team and instilled new processes and activity metrics to help drive more demos, resulting in sales teams activity increasing by around 20% and scheduled demos being held at a rate of about 70% after just two months of working with the client.
Training & Professional Development
Training and development of the existing team was crucial to the success of the engagement. FullFunnel put each member of the client's sales team through a Sales Training Diagnostic to identify areas of opportunity to increase the baseline foundational skills of the group to be more effective sales professionals. To do so, FullFunnel listened to a number of recorded calls from the reps, while also meeting with each rep 1:1 to grade them properly along a range of basic sales skills.
Custom group training sessions were then rolled out for both the SDR and AE groups based on the findings. FullFunnel continues to work with the client team on a weekly basis to ensure the learnings are being applied to real conversations and uncover additional sales tactic opportunities to build on.

About The Client
Next Glass, a private-equity funded company, is positioned as the worldwide leader in bevtech with a yearly repeat recurring revenue exceeding $30 million.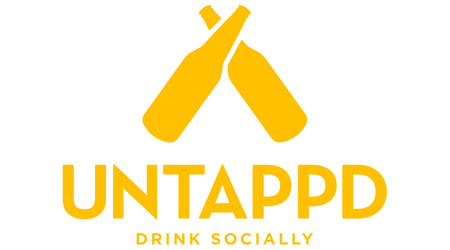 About The Product
Leading their efforts is Untappd, which offers a unique in-app experience to restaurant, bar, and taproom patrons while delivering a feature-rich platform for those venues to drive brand awareness and growth.
FullFunnel provided us with the sales and marketing strategies, processes, and experts we needed, and were instrumental to the growth at EnableSoft. Their team became an extension of our team and were invested in our success. I'd recommend FullFunnel to any company interested in scaling their business.
Craig Petersen
I have been impressed with FullFunnel's ability to quickly learn and acquire the needed acumen to pitch our technical services. FullFunnel was able to accelerate our outreach beyond our existing resources and thus strike the delicate balance between optimized at-scale outreach with the critical aspect of personalized sales.
Jason Youmazzo
Director of Sales Operations, NTS
When your personal name is attached to revenue goals, you have to have the right outside partners by your side. They have to be strategic thinkers, have the technical expertise, bring the right attitude, and combine it all with a business acumen to understand your business and that of your prospects. FullFunnel brings that and more. We are enormously grateful for their partnership, agility, doggedness, and even candor when needed. I know they won't stop until we reach our goals and everyone is happy.
Kristin Richardson
Chief Sales & Marketing Officer, PartnerMD
"The FullFunnel team has exceeded expectations and has proven to be a great partner, providing the resources, support, and expertise we needed to hit our growth targets."
Lucy Levy
VP of Global Acquisition, Zumba
Get In Touch
Want to Learn More?
Learn more about how FullFunnel can help your firm engineer sales and marketing success and lay the groundwork for growth.