FullFunnel Increases Leads 185% for Law Firm
The Challenge
Dempsey, Roberts & Smith, Ltd. is a full-service law firm facing challenges with its online presence and advertising efforts, particularly with Google Ads. The firm's previous provider was producing a handful of calls each month, but only a small fraction of those leads were qualified potential new clients. This resulted in wasted time and resources for the firm's busy office team. The firm needed to revamp its Google Ads campaigns to increase the number of potential cases the attorneys were reviewing each month.
While the client has seen success from leads flowing through inbound channels, they needed to focus on driving more volume while simultaneously driving down cost per lead and cost per client coming from Google Ads. They engaged FullFunnel to improve their Google Ads strategy and inbound funnel.
Before working with FullFunnel, the firm was spending $4,000 per month on Google Ads and receiving an average of 10 leads. The cost per lead was $400, and the lead conversion rate was only 10%. With only 1 out of 10 leads resulting in a potential case, Google Ads was not driving efficiency through the funnel. The firm needed to improve its Google Ads campaigns to increase the number of qualified leads and reduce the cost per lead.
The Solution
FullFunnel worked with law firm stakeholders to revamp its digital marketing efforts, including a more narrow keyword set, more relevant text and display ads, and improved campaign structure and landing pages.
In addition to work in Google Ads, FullFunnel also increased their presence on social media and made changes to their website that increased prospective clients' trust in the firm.
The Results
As a result of these changes, Dempsey, Roberts & Smith saw the number of leads per month increase by 185%. This increase in lead volume was achieved despite a decrease in budget. The cost per lead decreased significantly to $182.43, and the lead conversion rate improved from 10% to 62.9%.
Additionally, the number of potential new clients the firm spoke to each month grew by 10x, and the cost per potential new client dropped by almost 80%. These improvements helped the firm to increase the number of qualified leads and reduce its advertising costs while maintaining its high-quality legal services.
FullFunnel's efforts helped the firm achieve significant improvements in its Google Ads campaigns. The firm was able to increase the number of qualified leads, reduce the cost per lead, and improve its lead conversion rate. These improvements helped the firm to better serve its clients and achieve its goal of providing timely, practical advice and solutions for clients, while doing so much more efficiently throughout the funnel.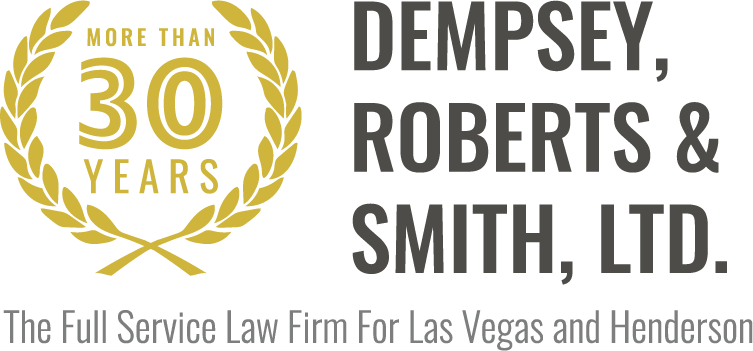 About The Client
Dempsey, Roberts & Smith, Ltd. embraces helping clients across personal injury, estate planning, family and criminal law practice areas and works tirelessly to provide good service and quality advice. Their mission is to provide each client with realistic legal solutions while remaining sensitive to the client's needs as an individual.
FullFunnel provided us with the sales and marketing strategies, processes, and experts we needed, and were instrumental to the growth at EnableSoft. Their team became an extension of our team and were invested in our success. I'd recommend FullFunnel to any company interested in scaling their business.
Craig Petersen
I have been impressed with FullFunnel's ability to quickly learn and acquire the needed acumen to pitch our technical services. FullFunnel was able to accelerate our outreach beyond our existing resources and thus strike the delicate balance between optimized at-scale outreach with the critical aspect of personalized sales.
Jason Youmazzo
Director of Sales Operations, NTS
When your personal name is attached to revenue goals, you have to have the right outside partners by your side. They have to be strategic thinkers, have the technical expertise, bring the right attitude, and combine it all with a business acumen to understand your business and that of your prospects. FullFunnel brings that and more. We are enormously grateful for their partnership, agility, doggedness, and even candor when needed. I know they won't stop until we reach our goals and everyone is happy.
Kristin Richardson
Chief Sales & Marketing Officer, PartnerMD
"The FullFunnel team has exceeded expectations and has proven to be a great partner, providing the resources, support, and expertise we needed to hit our growth targets."
Lucy Levy
VP of Global Acquisition, Zumba
Get In Touch
Want to Learn More?
Learn more about how FullFunnel can help your firm engineer sales and marketing success and lay the groundwork for growth.