Utility Inc. Standardizes CRM Usage, Streamlines Processes, Increases Efficiency
The Challenge
Utility approached the FullFunnel sales operations team for assistance in cleaning up their HubSpot environment and streamlining their processes. They presented FullFunnel with an array of issues, including excess records, deal stages, properties, workflows, and reports. The Utility sales, marketing, and customer success teams were burdened with an overwhelming amount of duplicate, missing, and unnecessary information in their HubSpot environment. To utilize the CRM effectively, each team needed to establish trust in the information stored within HubSpot and adopt a consistent and standardized process to follow.
The Solution
The FullFunnel sales operations team worked with the Utility team to audit all essential areas of HubSpot, starting the cleanup process and identifying gaps in their process. FullFunnel helped create consistency among the different pipelines by reducing them to seven pipelines, each with eight consistent stages. Following the pipeline reconfiguration, FullFunnel automated the quote approval process based on the quote's discount amount. As part of the cleanup process, FullFunnel also assisted in reviewing over 250 duplicate contacts and 2,000 company records, identifying and addressing broken or unused workflows, and auditing all current reports and dashboards for any issues.

During their exploration of the HubSpot environment, FullFunnel found that the use of properties needed optimization. An audit of the properties allowed the FullFunnel team to optimize record layouts for effective use by the teams. Additionally, this audit enabled the Utility team to recognize areas that were not being tracked, prompting them to work with FullFunnel to create new properties and implement changes to their team's processes to ensure all data was entered.

Once the cleanup phase was completed, FullFunnel assisted the Utility team in building reports and dashboards to track their key metrics. FullFunnel created reports to monitor marketing lead conversions, business manager activities, deal progression, deal forecasting, quote creation, and outreach to existing clients.
The Results
The partnership between Utility and FullFunnel empowered the Utility team to declutter their HubSpot environment, improve their data quality, and streamline their workflows. It also provided a standardized process for all current and future employees to follow to drive efficiency and productivity across Utility's sales, marketing, and customer success teams.
Testimonial
"Partnering with FullFunnel to refine our HubSpot setup was a strategic decision for Utility. Over time, our CRM had grown a bit cluttered. FullFunnel was quick to understand our needs and streamline our processes effectively. A significant part of this smooth collaboration was thanks to Allison and David. Their hands-on approach and dedication made our partnership not only efficient but genuinely enjoyable." - John Whitehead, CRO, Utility, Inc.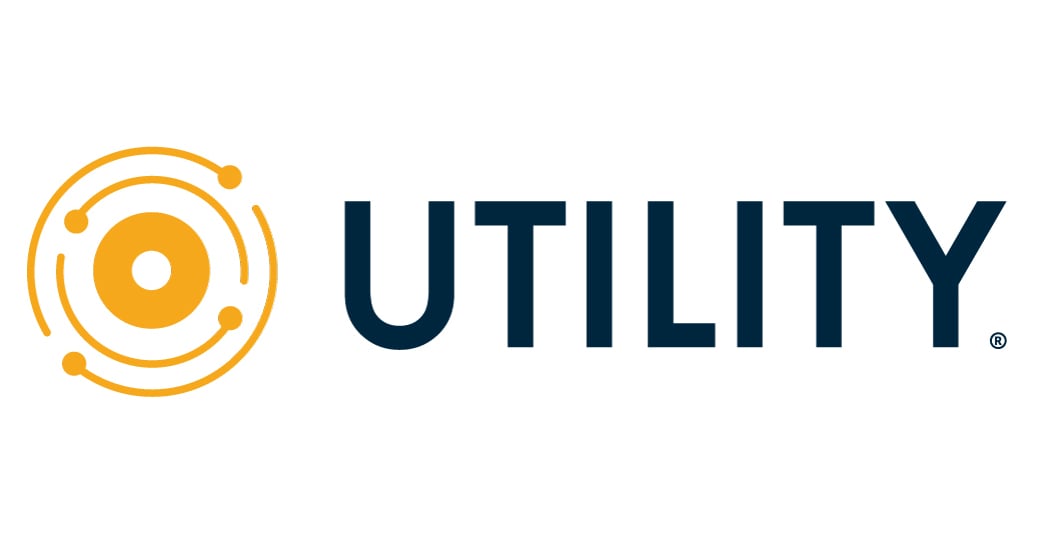 About The Client
Utility is an innovative technology company based in Georgia, specializing in providing law enforcement officers with an intuitive platform for capturing, managing, and releasing video evidence. The company's digital systems cater to frontline professionals who prioritize speed, accuracy, and transparency in their work. The company's primary focus lies in three essential areas: Digital Evidence Management, In-Car Video, and Advanced Body Cameras, all geared towards meeting the ever-increasing demands for transparency between law enforcement and the communities they serve.
FullFunnel provided us with the sales and marketing strategies, processes, and experts we needed, and were instrumental to the growth at EnableSoft. Their team became an extension of our team and were invested in our success. I'd recommend FullFunnel to any company interested in scaling their business.
Craig Petersen
I have been impressed with FullFunnel's ability to quickly learn and acquire the needed acumen to pitch our technical services. FullFunnel was able to accelerate our outreach beyond our existing resources and thus strike the delicate balance between optimized at-scale outreach with the critical aspect of personalized sales.
Jason Youmazzo
Director of Sales Operations, NTS
When your personal name is attached to revenue goals, you have to have the right outside partners by your side. They have to be strategic thinkers, have the technical expertise, bring the right attitude, and combine it all with a business acumen to understand your business and that of your prospects. FullFunnel brings that and more. We are enormously grateful for their partnership, agility, doggedness, and even candor when needed. I know they won't stop until we reach our goals and everyone is happy.
Kristin Richardson
Chief Sales & Marketing Officer, PartnerMD
"The FullFunnel team has exceeded expectations and has proven to be a great partner, providing the resources, support, and expertise we needed to hit our growth targets."
Lucy Levy
VP of Global Acquisition, Zumba
Get In Touch
Want to Learn More?
Learn more about how FullFunnel can help your firm engineer sales and marketing success and lay the groundwork for growth.