Custom-Designed CRM Solution Gives Power To The Salespeople Of AKDO
Overview
Working with FullFunnel as their implementation partner, AKDO transformed their sales technology stack to better equip employees with the tools they need to perform day-to-day sales work. Their new CRM and outreach platforms are easier to use and give more clear insight to business intelligence, benefitting both the sales users and AKDO as an organization.
Challenges
AKDO, a national supplier of luxury tile and stone, was facing extreme difficulty with ensuring their sales team was recording sales activity in their CRM platform. Because sales users were finding the system slow and difficult to navigate, especially when working through remote desktop, they had resorted to maintaining the majority of their notes with pen and paper. When they completed their calls or meetings, they would then retroactively log their activities and update records in the CRM when they had time.
On a related note, the absence of comprehensive sales tools prevented the team from successfully executing follow-up in an efficient way. Sales opportunities at AKDO can sometimes involve a rigorous decision-making process by the customer, where multiple points of contact are involved over a period of three to six months. The deal complexity often makes tracking progress difficult and disrupts the expected timeframe to close.
"FullFunnel rocks. They didn't just dive into the work, but they took a really hard look at our objectives and built something that would work for AKDO."
Corine Fischer, Controller
Because of these challenges, AKDO management could not generate reports on pipeline and closed revenue with surety. They also had difficulty monitoring sales team activity and identifying opportunities for coaching or process improvement. Without these insights, AKDO was hitting a growth plateau and had a strong suspicion that they were not collecting as much revenue as they could.
FullFunnel's Approach
Before coming to FullFunnel, AKDO gained some insight into why their existing CRM may be causing operational issues. One of AKDO's representatives independently experimented with managing their business deals from HubSpot CRM and saw a lift in productivity. In response, the management team sought out FullFunnel to perform an implementation of the CRM.
Upon performing an intensive review of AKDO's business — including end-to-end sales and marketing demand generation processes, not just infrastructure — FullFunnel learned about the intricacies of AKDO's sales process and division of accounts between three sales departments. Considering this and the aforementioned challenges, FullFunnel determined that AKDO had a need for an agile system that could deliver a customized UI to match the user's responsibilities.
FullFunnel would execute the end-to-end design, implementation, and launch of the new sales technology suite, ensuring AKDO's success through delivery and beyond.
Project Management
FullFunnel designed an implementation program that plotted out a project timeframe over four months, including a go-live date and post-launch support window. The project contained the following major milestones:
System Architecture & Relationship Schema Design
Object and Territory Buildout
User Interface Customization
Integrations and Package Installs
Data Preparation and Migration
Reports and Dashboards Buildout
Initial Training and Testing for Executive Team
Full Rollout and Training for Sales Team
Using Asana for project management, FullFunnel included the core AKDO team participants to follow a Kanban board and visual Gantt calendar for full transparency over the course of the project. FullFunnel's project lead also met with the AKDO core team for a weekly check-in on progress updates, questions, and potential challenges.
Since adoption and enthusiasm is a critical success factor for systems work, FullFunnel also presented the project plan live during AKDO's annual national sales meeting to generate excitement and alignment between the management team and the sales users who would ultimately be using the system.
Execution of Buildout
Operating on an Agile project methodology, FullFunnel focused on performing incremental changes and iterative testing over the course of the infrastructure buildout, maintaining transparency with AKDO's stakeholders via the Asana project management system, regular email correspondence, and video conferencing. As new elements and changes were introduced to AKDO's new, "clean slate" instance, they were tested in a sandbox environment to ensure quality for all live features and functions when pushed to production.
Infrastructure Design
With AKDO's complex departmental structure within the sales program, FullFunnel designed a network of Custom Objects. User Profiles were used to give sales users access to the Objects that were most relevant to them, and to execute sales activities that were most relevant to their job roles. Relationships were also established between Accounts, custom person objects, and Opportunities to allow the sales users to include partner contacts and end customers on each business deal where appropriate.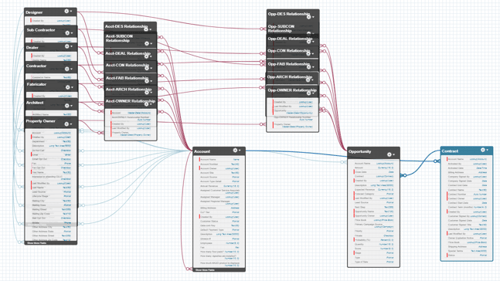 The resulting structure allows AKDO users to log into the system, easily find the records they need to work on, and quickly take the best course of action before moving on to their next task.
Business Intelligence
One of AKDO's major objectives was to give control back to the management team and enable them to quickly understand pipeline, closed revenue, and sales team operations at the company. With their CRM's built-in reporting capabilities and FullFunnel's direction on key benchmarks, AKDO succeeded in establishing sets of dashboards that summarized sales production by department, allowed for drill-down to individual contributors, and offered a closer look to individual user activities to both ensure system compliance and uncover opportunities for coaching and quality improvement.
FullFunnel built and customized all underlying reports for the AKDO team, and made them accessible in an intuitive folder structure within their new CRM, as well as assembled the visual dashboards for management's use.
Data Migration
AKDO's existing CRM contained records for accounts, business opportunities, and points of contact; however, there were clear gaps in several data points that simply had not been recorded previously. FullFunnel reviewed the existing data, cleaned it wherever possible, and presented the AKDO team with options for moving ahead with import.
Since the new system should contain data of the highest integrity, FullFunnel advised AKDO on how they could make sure that their records contained essential unique identifiers, the best approach for avoiding record duplication, and how to establish the appropriate relationships between person records, Opportunities, and their Accounts.
After collaboratively reviewing and cleaning the data sets to meet best practices, FullFunnel imported the records to the CRM and advised the AKDO team on establishing procedures for quality assurance into the future.
Integration Management
FullFunnel coordinated with internal resources to oversee and manage API buildout, preventing any additional hassle for the AKDO team. The API was also approached in a manner that ensured AKDO had full ownership of the hosting server to prevent the need for ongoing hosting and regular maintenance costs.
Launch and Training
With all technical components delivered, the FullFunnel project lead worked with AKDO to coordinate organization-wide training sessions designed to give sales users a crystal clear understanding of how to use the system day-to-day. Rollout was first presented to a small group of managers, who could interact with the CRM and review potential issues or ask questions in a more controlled environment. Then, with management's approval, the remaining staff was presented with a separate training tailored for sales users.
At the conclusion of training, the FullFunnel project lead kept the line of communication open for another week to allow for more specific tutorials or troubleshooting. A user guide was also compiled with links to official help documentation, as well as step-by-step instructions for key operations specific to AKDO's custom instance.
Results
With the successful delivery of AKDO's new infrastructure, the company is able to operate more efficiently and with a higher degree of precision per record. The groundwork is in place to allow AKDO sales representatives and their managers to better prioritize high-impact work. The executive has on-demand access to reports that allow for resource planning, process improvements, and broad decision-making for the business.
Most importantly, AKDO's CRM system is usable in a way that their previous software was not. With a faster, mobile-ready interface that provides sales users with quick access to the records that matter most, AKDO will experience a lift in documentation and more successful opportunity management.
"Our whole team has jumped into the new CRM, and they're thrilled that they can work quickly and actually get through their day without repeated software headaches."
Andy Choquette, Pacific Sales Manager
Combined, the infrastructure change allows AKDO to close more revenue and get back on track to reaching their next growth targets, while also enabling their sales team to better serve customers.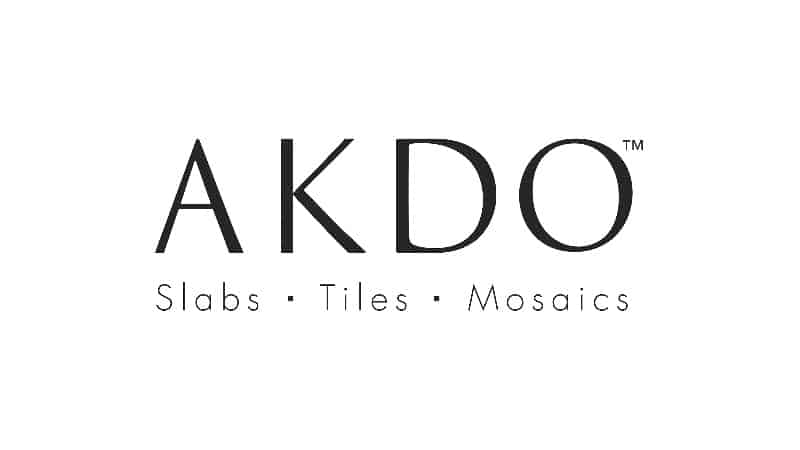 About AKDO
AKDO is a national supplier of luxury tile and stone who sources their beautiful materials from quarries in the Mediterranean. Their product can be found in both contemporary and classical architecture in businesses and homes across the United States. AKDO has live showrooms and sales teams operating in several locations between the greater New York and San Francisco Bay areas, with hundreds of certified tile dealers in between.
FullFunnel provided us with the sales and marketing strategies, processes, and experts we needed, and were instrumental to the growth at EnableSoft. Their team became an extension of our team and were invested in our success. I'd recommend FullFunnel to any company interested in scaling their business.
Craig Petersen
I have been impressed with FullFunnel's ability to quickly learn and acquire the needed acumen to pitch our technical services. FullFunnel was able to accelerate our outreach beyond our existing resources and thus strike the delicate balance between optimized at-scale outreach with the critical aspect of personalized sales.
Jason Youmazzo
Director of Sales Operations, NTS
When your personal name is attached to revenue goals, you have to have the right outside partners by your side. They have to be strategic thinkers, have the technical expertise, bring the right attitude, and combine it all with a business acumen to understand your business and that of your prospects. FullFunnel brings that and more. We are enormously grateful for their partnership, agility, doggedness, and even candor when needed. I know they won't stop until we reach our goals and everyone is happy.
Kristin Richardson
Chief Sales & Marketing Officer, PartnerMD
"The FullFunnel team has exceeded expectations and has proven to be a great partner, providing the resources, support, and expertise we needed to hit our growth targets."
Lucy Levy
VP of Global Acquisition, Zumba
Get In Touch
Want to Learn More?
Learn more about how FullFunnel can help your firm engineer sales and marketing success and lay the groundwork for growth.