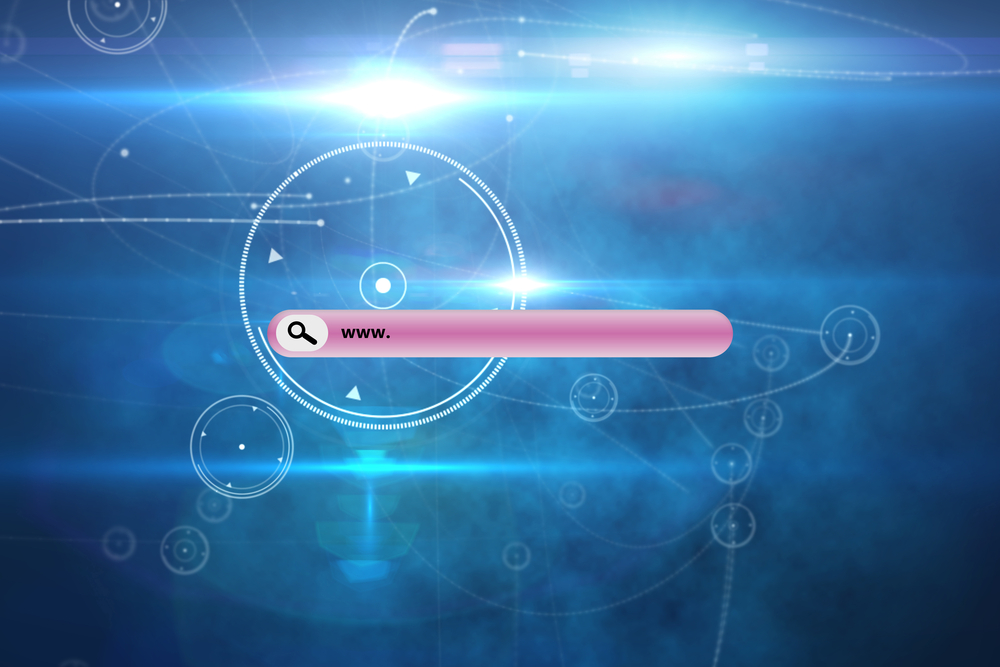 Law Firm SEO: 5 Tips That Will Help You Get Seen by Prospective Clients
Why is SEO an important part of a law firm marketing strategy? Just ask yourself how many times you've searched for something and clicked on a link on the second page of Google's search results. If you're like most people, that number is close to 0.
The first Google organic search result gets

32.5%

of traffic share (SEJ)
The first page of Google search results gets 91.5%

of traffic share (SEJ)
51%

of all website traffic comes from organic search

(SEJ)
The chart below shows organic click-through rates by their rank on Google's search results. (Advanced Web Ranking)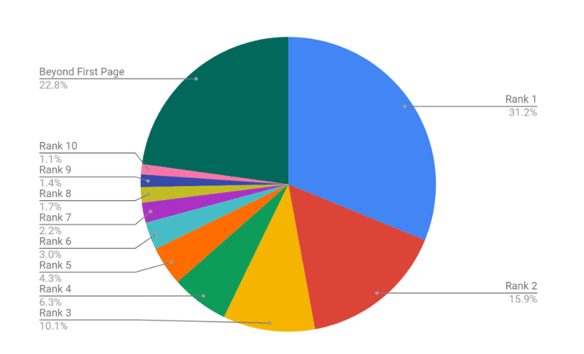 Knowing this, what can you do to increase your visibility on Google's search engine?
1. Leverage Aggregator Sites Like Avvo & Super Lawyer
These sites already rank highly on search engines when people are looking for an attorney. Instead of avoiding them, make sure you optimize your profile on these sites, because there is a high likelihood a user will search for an attorney in their area, see the Avvo search result, and search for a lawyer there.
2.
Make Sure You're Targeting The Right Keywords
Long-tailed keywords (keywords that are usually 3-4 words long and are very specific to what you selling) are typically less competitive and show more intent than general ones. For example, if someone is looking for a lawyer, they probably aren't typing "lawyer" into Google. More likely, they'll search for "[practice area] lawyer in [current location]".
You should also separate your keywords by intent, so you can serve relevant content for every visitor, no matter what stage of the buying process they are in.
Buying intent keywords:
Hire a [practice area] lawyer
[practice area] lawyer near me
Best [practice area] lawyer in [location]
Discovery and consideration keywords:
[practice area] lawyer reviews
[practice area] lawyer cost
Research keywords:
What does a [practice area] lawyer do?
How to file for divorce?
3.
Create Relevant Content Around Your Targeted Keywords
Once you have your list of keywords, you'll need to draft quality content around them in order to boost your ranking for those keywords. Make sure this content provides value to your potential clients. Stuffing pages with keywords you want to rank for is NOT a valid strategy and will be penalized by Google.
Instead, think about questions potential clients might be asking based on where they are in the buying process, and answer them! Usually, you can find natural ways to add those keywords in while still providing valuable content that shows your credibility.
Even better, prioritize writing long form content. According to data from SEMRush, the average Google first page result contains 1,890 words. That was a few years ago. More recent studies show that top-ranking posts were actually over 2,000 words.
4.
Learn The Differences Between The Different Types Of SEO
You should be familiar with the following:
On-Page SEO
On-Page SEO has to do with content that is on your website pages. Are you producing relevant content that contain good keyword opportunities? Are you following best practices when it comes to including those keywords in your content (no keyword stuffing, including keywords naturally in the content, using an exact match keyword in the title)?
Off-Page SEO
Off-Page SEO is the search engine's way of determining how credible/reputable your website is as a whole. The largest component of this part of SEO is backlinks, or "inbound links". This means that if an external website links to your page, your page has a backlink. Backlinks from reputable, high-authority sites are the most valuable type of backlink, and can give your brand an SEO boost.
Technical SEO
Technical SEO involve a site's backend structure and foundation. Usually, it involves strategies to make it easier for a search engine to crawl your site, including site speed, mobile usability, and security.
5. Track Your Changes
If you aren't regularly tracking changes to your website's traffic, keyword rankings, and general SEO progress, you won't know what is and isn't working. This means you could be wasting valuable time and money creating content that isn't doing anything to help you drive more clients. Make sure you're using tools like Moz and Google Analytics to regularly check on your progress, and use that data to inform what your next steps should be!
* * *
SEO is usually just one component of a successful law firm's marketing plan. If you're interested in learning more about how to take your firm's marketing to the next level, check out our resources for law firms or contact us to discuss how we can help with your marketing needs.